Launcher is almost finished: we testing all the features using different devices and remote controllers. Now you can see first launcher video introduction.
After first mention about launcher users talk about many other customizing features that we can include in our launcher. So we decided replace some feature with more interesting according to our users mind.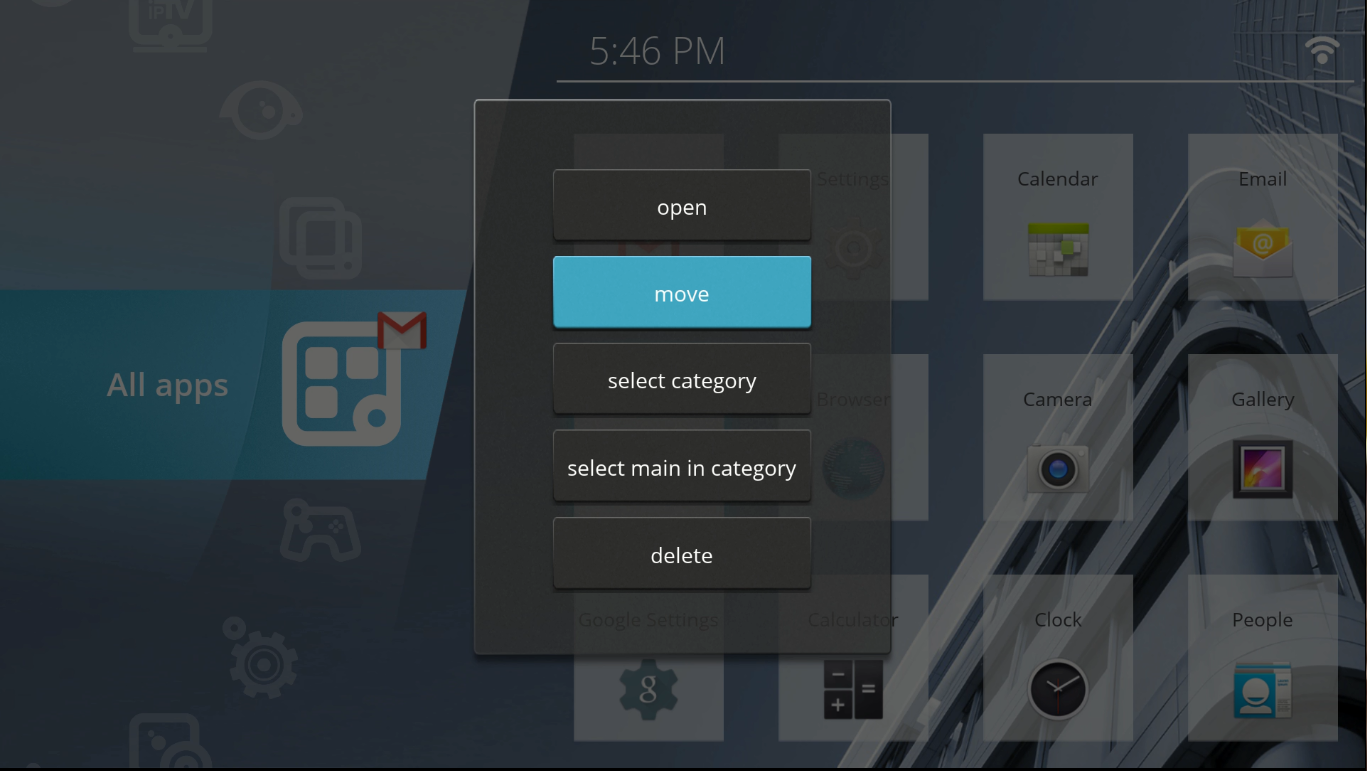 We decided that customizing tile transparence is too radical for design and replace this function, also changing color feature were replaced. Users said these two features break design integrity.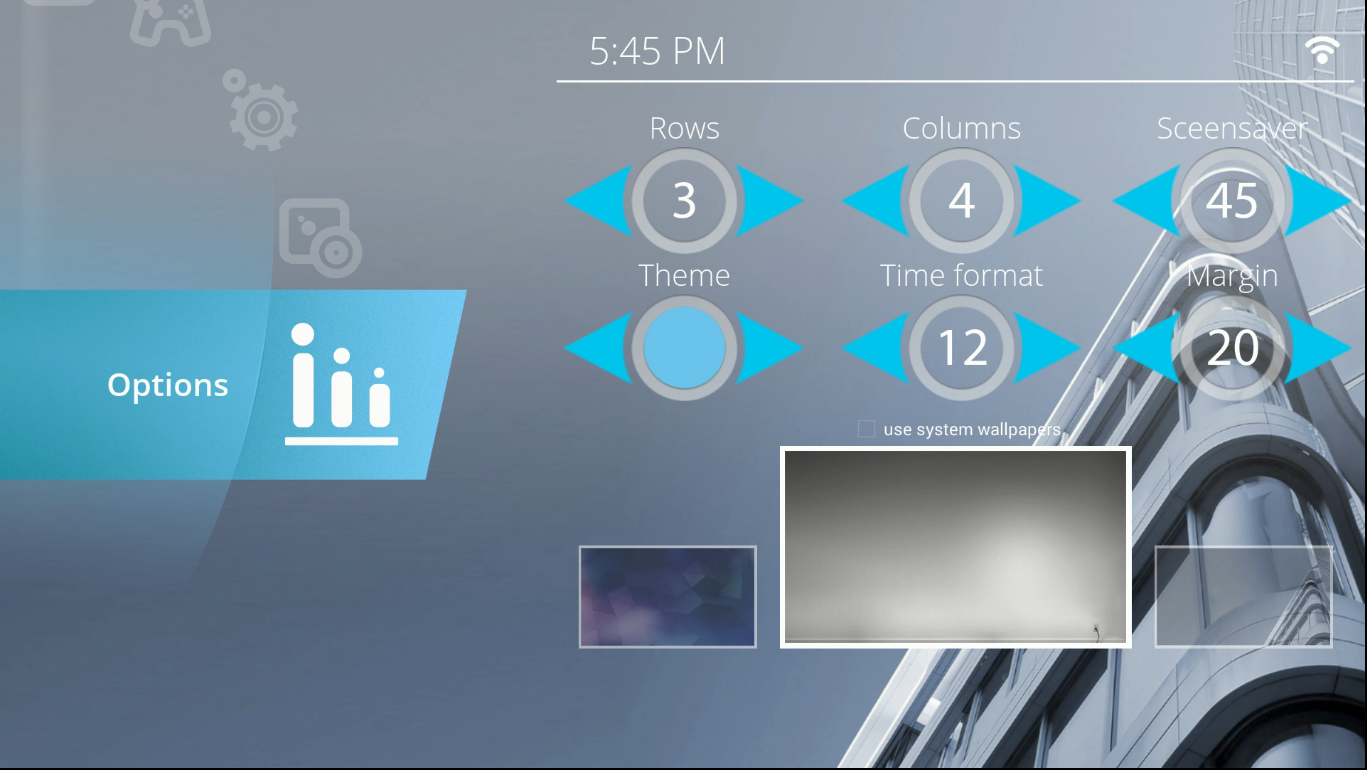 So not to exclude too much design customization features now launcher offers to choose color theme (3 colors).
Also we add ability to change time format for clock in status bar.
In list of main categories we add one more: All Apps.
---
Find us: