Ugoos UT4 TV Box is our first device based on RockChip 3368 SoC. Our team paid great attention to first news, reviews and customers feedback. Just one month passed since first release, and today we ready to show completely remastered firmware. Software department main task was to hear people's first impressions and react immediately.
So, we focused on raising capability, catching bags, adding best Ugoos features from other devices and Performing some new ideas. In addition, we added two localization packs for Russian and Chinese languages.
Important notice: this firmware cannot be updated via OTA because of changing created partitions amount. Next updates will come via OTA.
Please use our Flashing Guide in order to update your device.
One partition file system.
We already announce this scheme for RK3288 devices. One partition file system let TV Box use NAND more efficient, huge apps installed more easily.
Remote Controller improvements.
We increase RC usability. "Resent apps" and "home" buttons now working correctly. Long press feature now working with "menu" button – activate/deactivate bar, "recent apps" button activate/deactivate mouse function mode. All apps can be closed by "menu" button in resent apps window. "Power off" button shutdown device correctly.
Ugoos Settings.
This firmware release now obtain special menu in settings called "Ugoos Setting" These features offers you additional control on your TV Box. Ugoos settings let you control CPU temperature values, CPU frequency values, CPU load and show information about RAM loading in upper bar.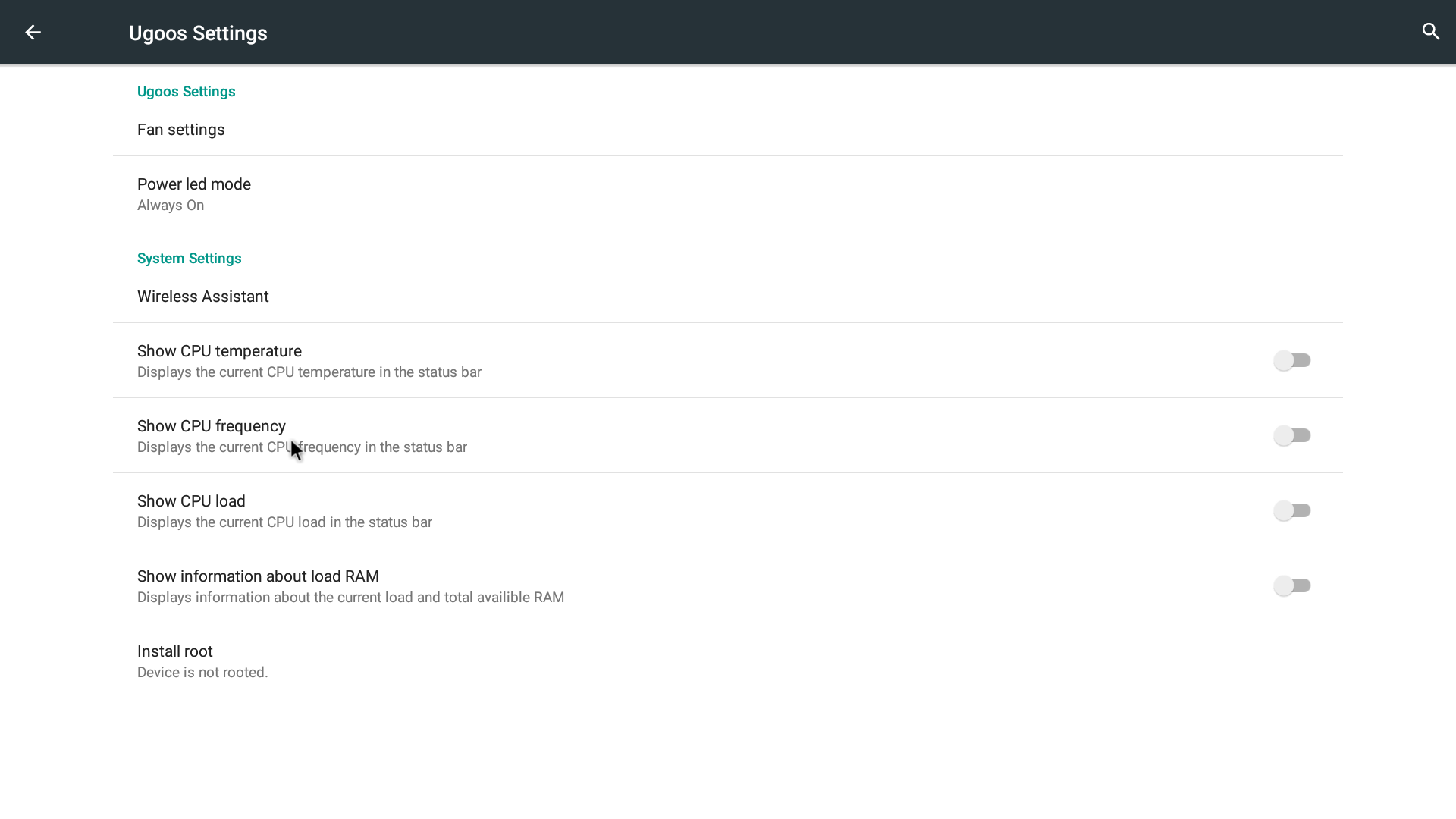 Fan settings
UT4 box has fan inside its case, so you can control it in fan settings menu. You can turn on/off fan permanently, choose auto mode or set temperature threshold when fan should be active. Ugoos UT3s box also has such feature.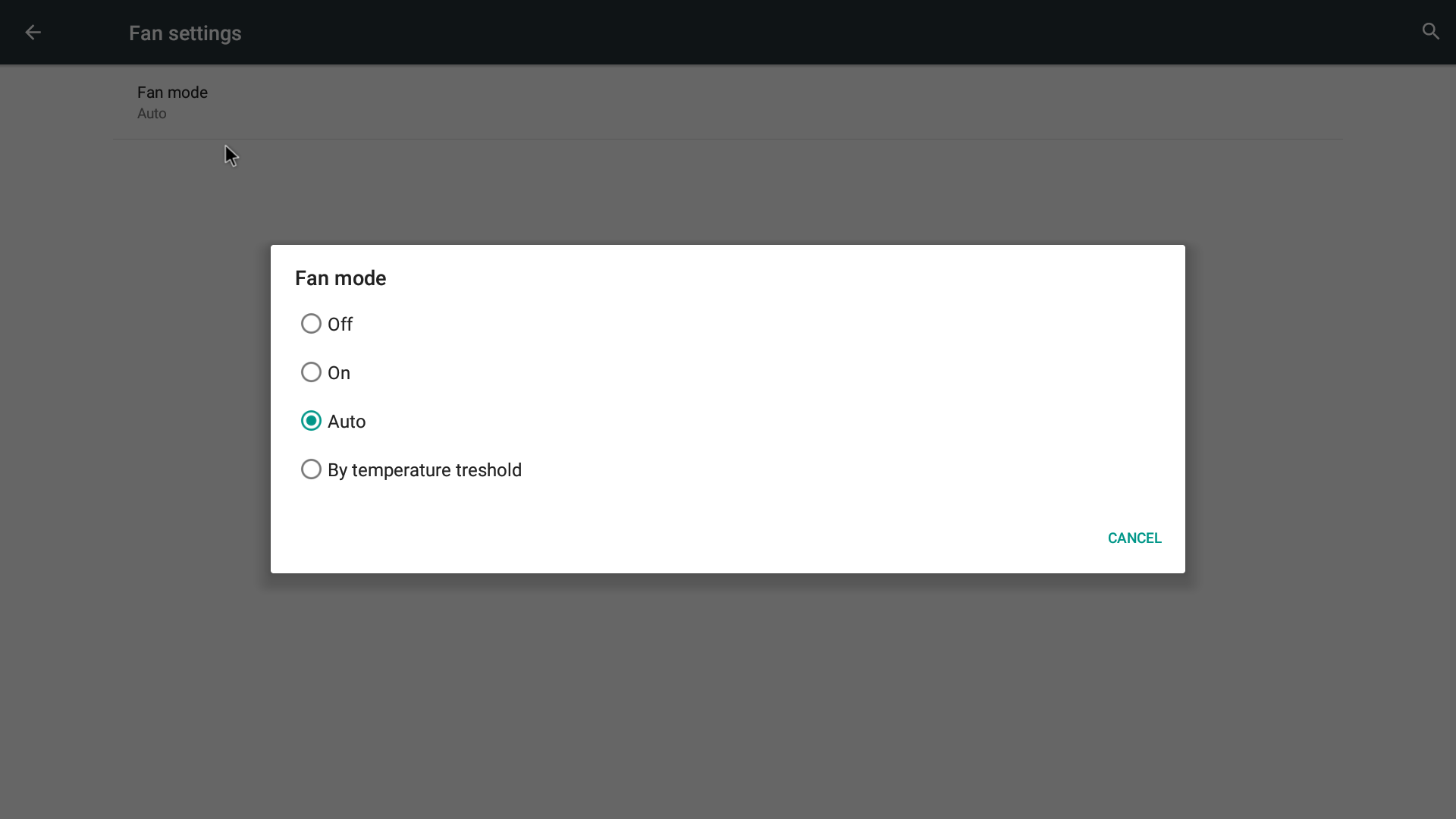 Root access.
Root feature let you access to the entire operating system of your TV Box and can do anything. By default, you don't have root access to your own Android device, and certain apps won't function without root access. Ugoos root let you reach root rights in one click without any other manipulations. In Ugoos Settings you can choose Silent Root type – give all applications root wrights by default or choose SuperSu root: this feature let applications ask user confirmation. Device rooted without reboot, but if you want to undo all changes system will ask to restart device.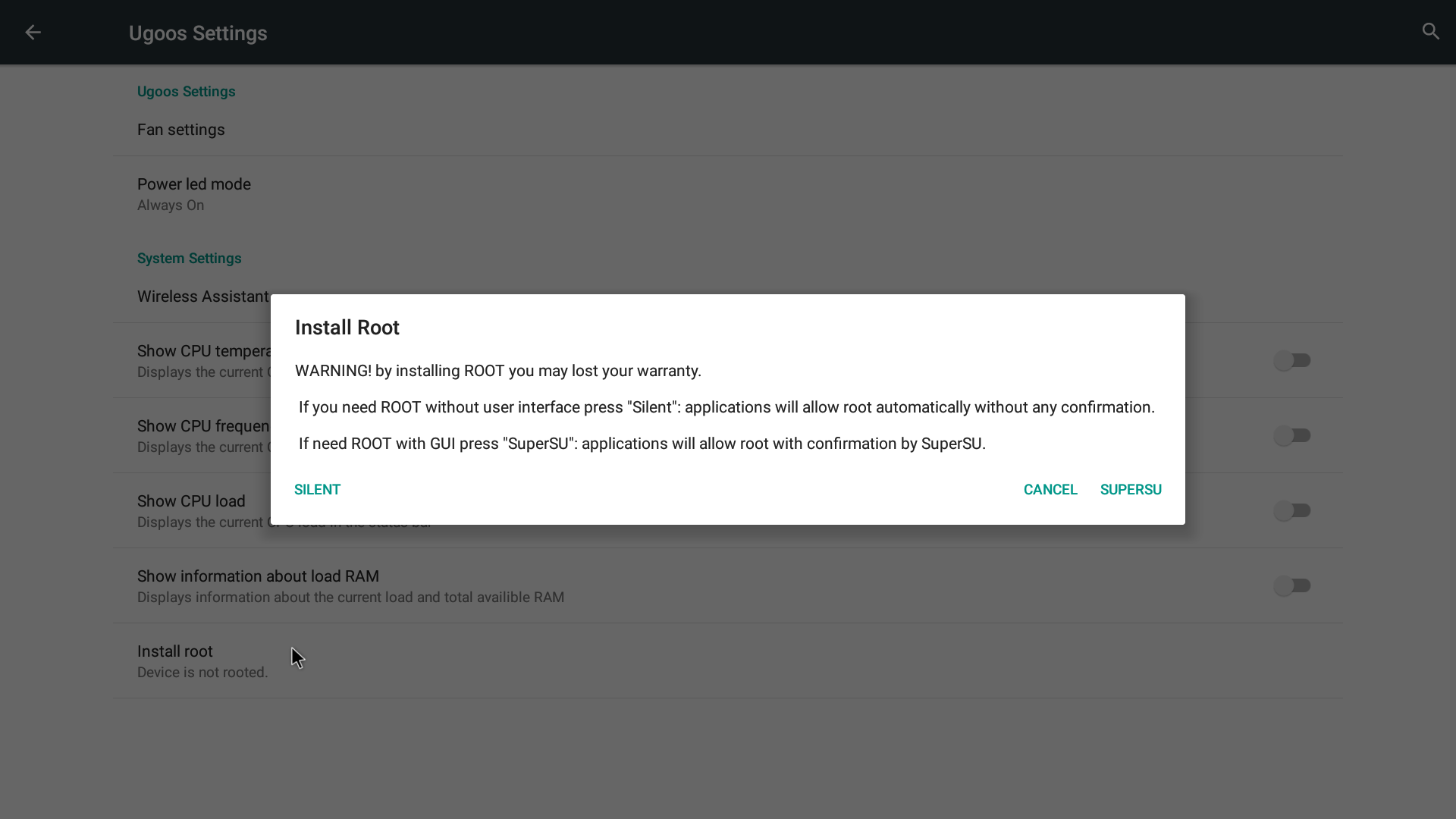 Ugoos Power Led Control
Ugoos settings let you control Power Led indication on your TV Box. You can choose one of five modes. Led can be always switch on/off, can react on external SD activity, Wi-Fi activity or NAND flash activity.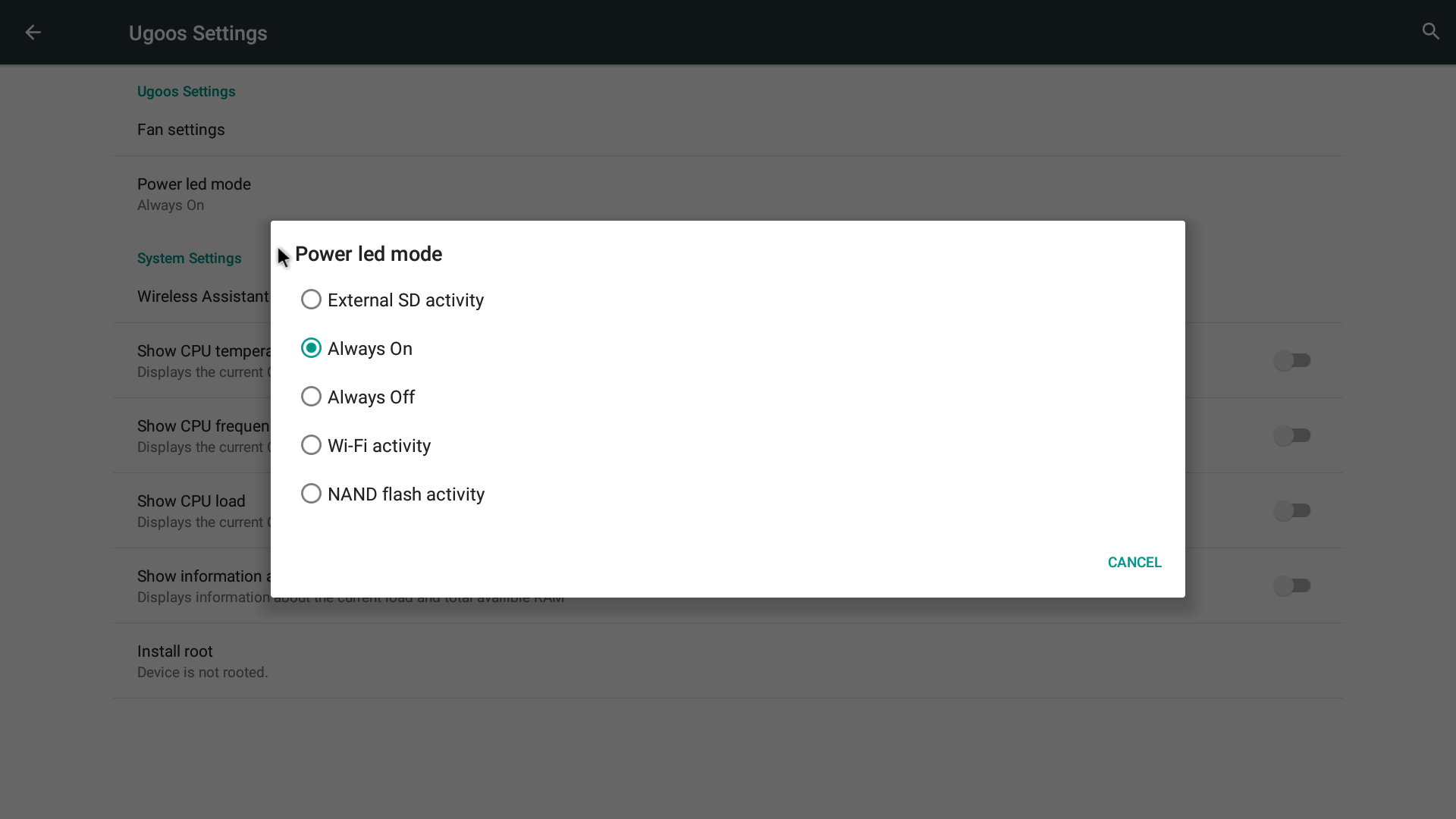 Fireasy Wireless Assistant.
Fireasy is an application created for the Firefly open-source platform by the Firefly team. Users can control TV Box, play Android games with your mobile device being a wireless game pad and share media resources with Ugoos Box through the application. We already provide Fireasy for Android 4.4 and for RK3288 devices on Lollipop platform.
You can activate Fireeasy assistant from settings menu: Settings – Ugoos Settings – Wireless Assistant.
Mobile application for IOS and Android devices you can download from ugoos.net/remote/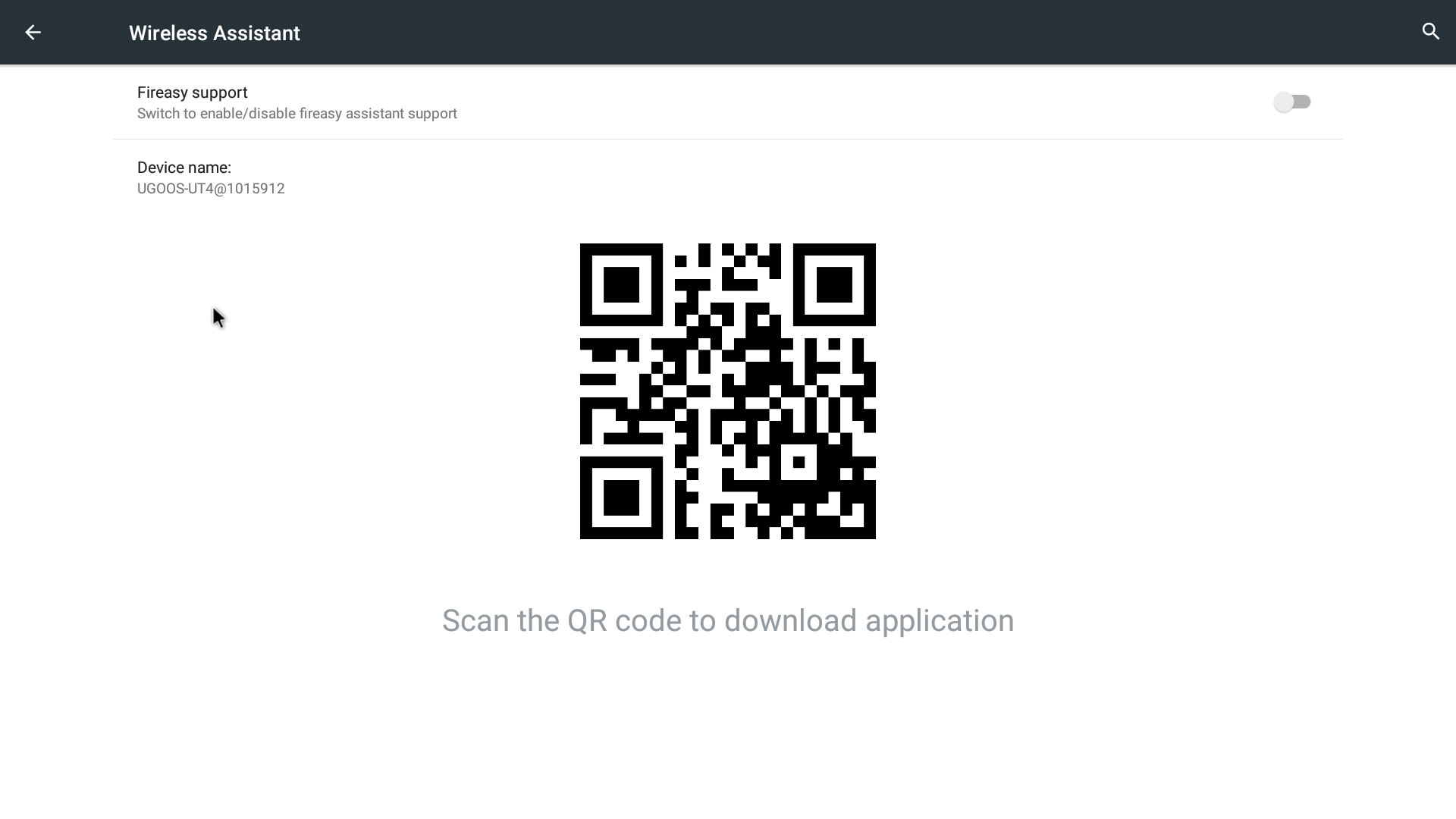 File server.
File server allows sharing files between different OS devices. This feature was one of the most popular functions on Ugoos boxes based on Android 4.4. In android 5.1 we save all the functionality, raise up stability and improve file server speed.
File server placed in settings menu: Settings – File Server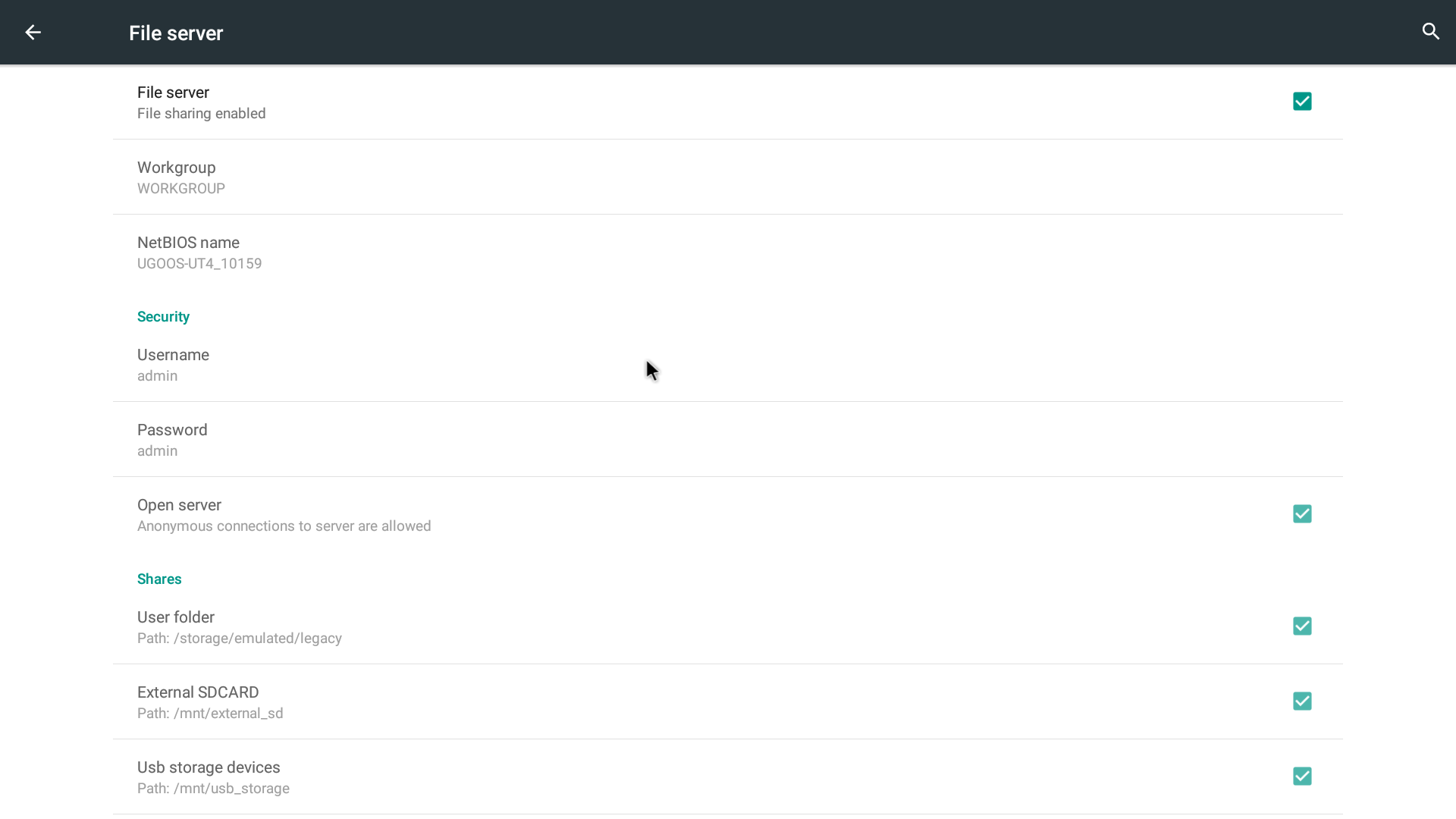 Ugoos Launcher.
In this release, we added our new brand launcher in addition to standard one. UT3, UT3s, UM3 users was first who try what is our new Ugoos launcher. Right now UT4 users also can try new Ugoos appearance. Since Launcher first pre-release this project was on closed beta-testing level. Right now, we are ready to give a chance to try it before official release on Ugoos RK3288 and RK3368 devices.
More detailed info about launcher you can find in THIS Article.
Ugoos launcher offers:
- Variety of nine color themes for main launcher elements
- Customizable background: you can choose from a list or use system background
- Customizable desktop icons: amount on one screen, border size, icon background
- New category selector: eight categories + one with all applications
- Quick start of main application from every category
- Adaptive remote controller support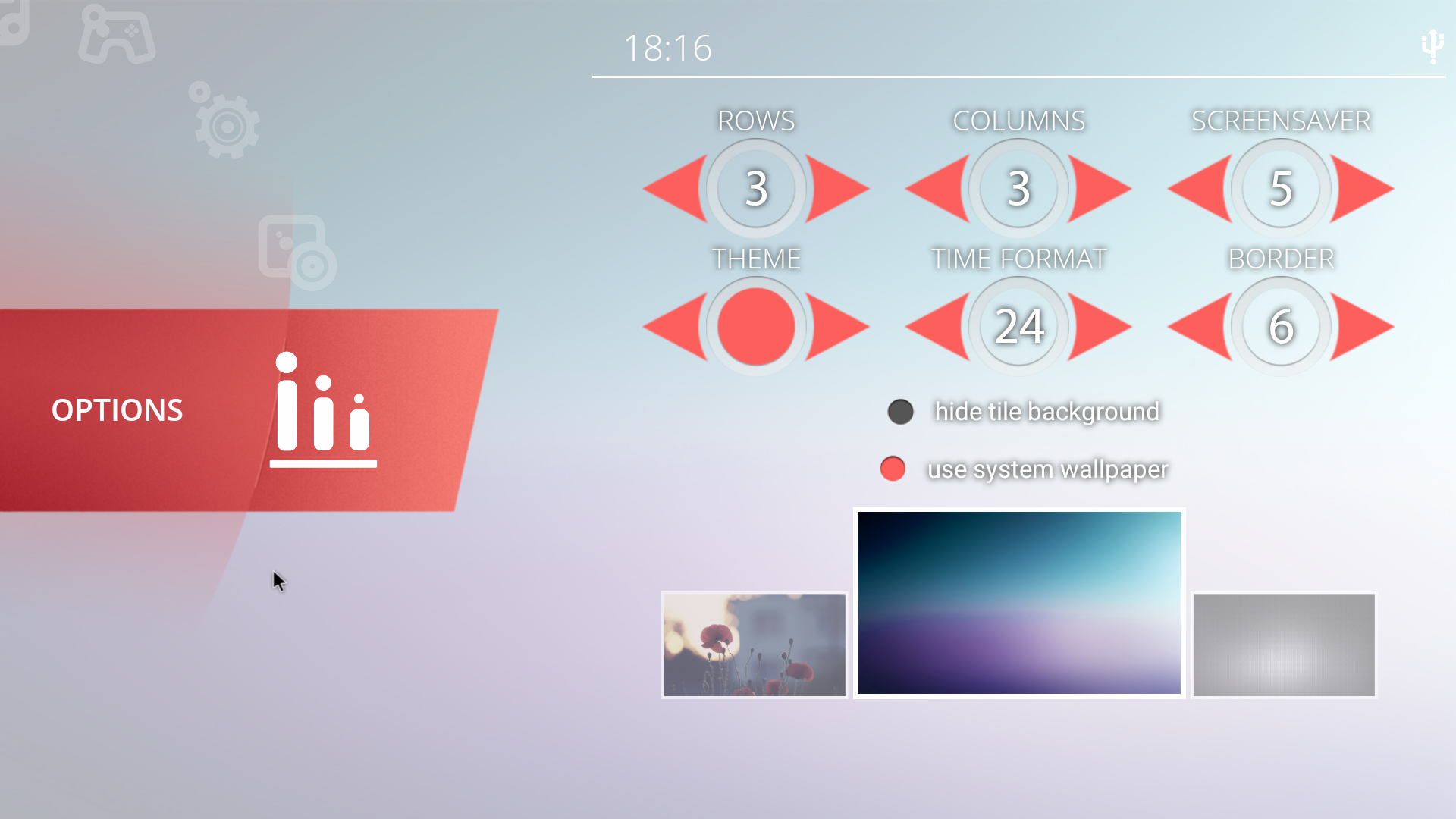 Changes from previous version:
1. Now firmware has only one partition.
2. Improved video playback in side players (example: MXPlayer now use hardware decoders for video playback).
3. "Resent apps" and "Home" buttons on RC is now working.
4. Added features long press for remote control. Holding the "Menu" bar appears and disappears. "Recent apps" button activate/deactivate mouse function mode.
5. "Dismiss all tasks" button added in "Resent apps" window, also all apps can be closed using "menu" button on RC.
6. "Power off" is now shutdown the device.
7. Added Ugoos Settings.
8. Added ability get root access (Ugoos Settings).
9. Added ability to control power LED (Ugoos Settings).
10. Added ability to control Fan (Ugoos Settings).
11. Added File Server.
12. Added support Google Widevine DRM.
13. Added support USB 3G Modems.
14. Removed freezes on some devices.
15. Temperature of the CPU is correct. And it output for user apps.
16. CPU info (frequency, temperature, load), RAM info can be displayed in the status bar (Ugoos Settings).
17. Added ability to select usb sound card in Sound Device manager.
18. Added support Fireasy app (Ugoos Settings).
19. Added Ugoos Launcher.
20. Included Wifi optimization.
21. Added Chinese and Russian localization in Settings.
---
Find us: