Ugoos Team spend a lot of time gathering information and feedback about Launcher.
This update main idea is raising customization abilities. We added many new settings making launcher more flexible and user-friendly. Now our users get new tools making launcher more individual and useful.
We tried to put even more support for different devices even before including old and slow devices based on android 4.4 firmwares.
Change animation mechanism in order to perform more smooth and quick reactions on RC or air mouse.
Here are main details about improvements:
Categories customization
Since we've got a huge feedback about amount/names/elements of categories we found out it is a matter of taste for each user and the most frequent request to change in launcher. Launcher settings now gives ability to add, create, delete and rename groups. There are several main groups (All apps, Options) users can't delete, in order not get rid of all apps, but all other groups fully moderated.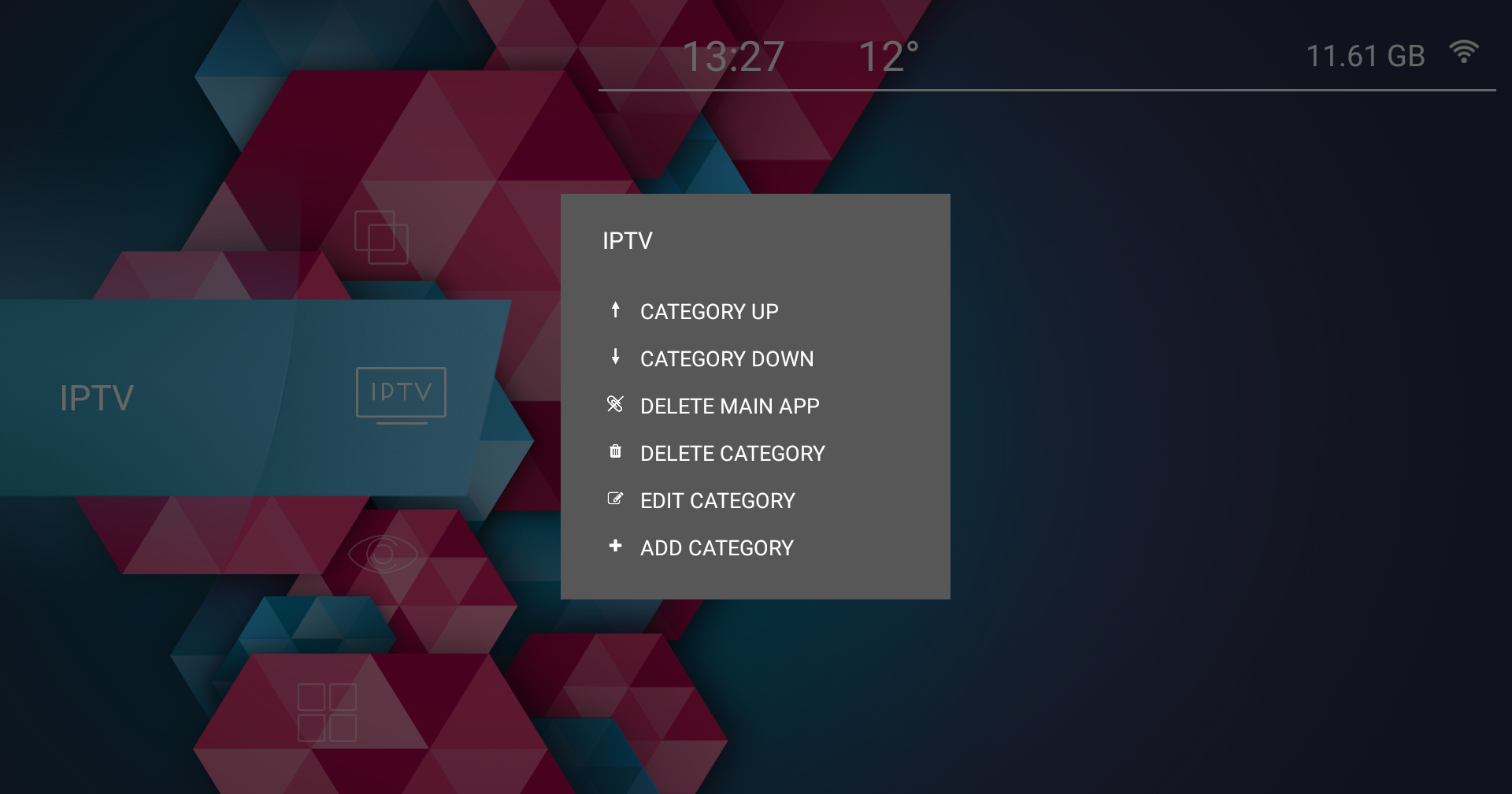 In addition, we add ability to change category order and as before, you can add one of category's app as "Main app". In order to maintain categories you can press action "ok" button (using RC) over any category or hold left mouse button.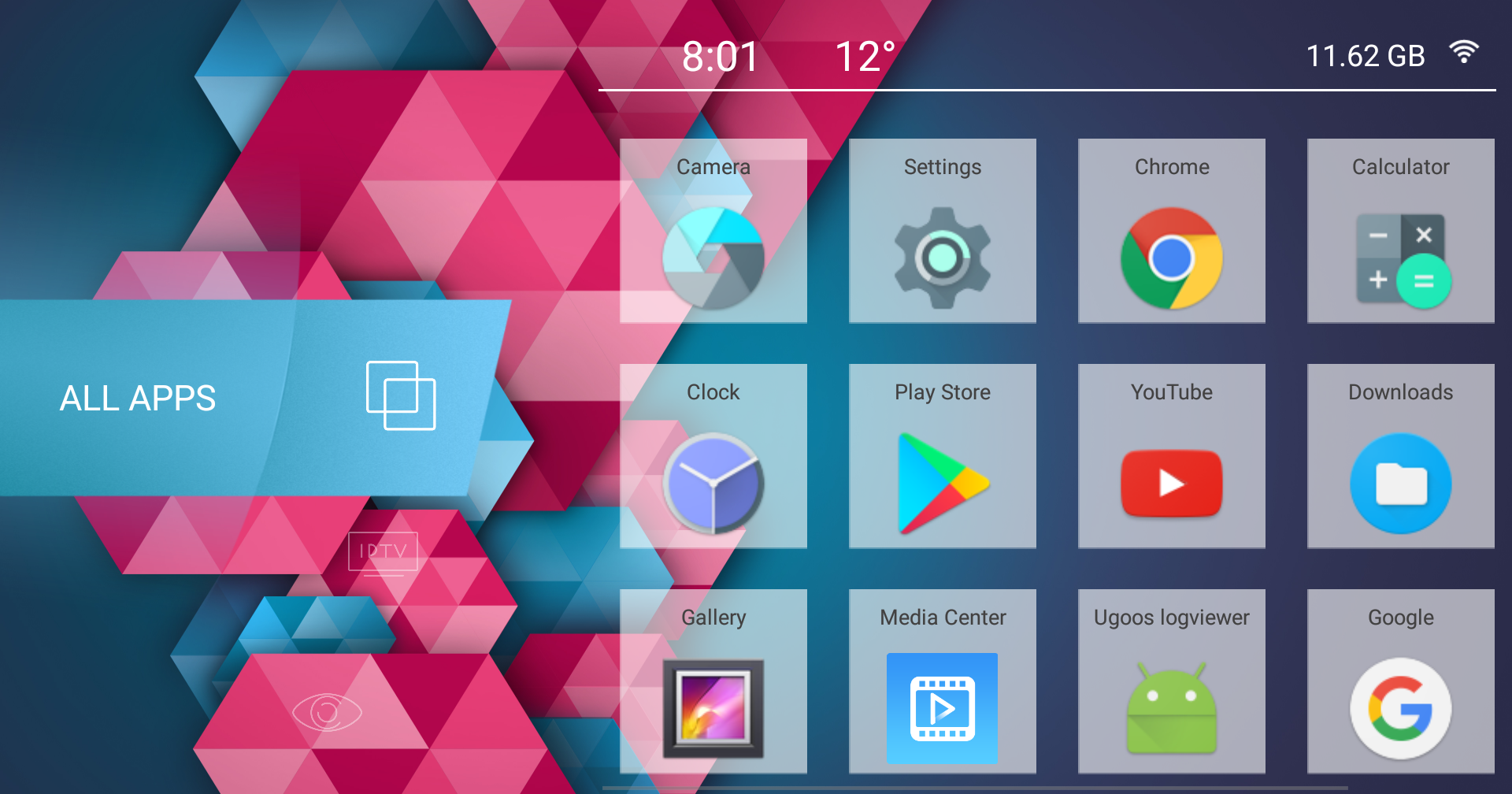 Weather
Weather is pretty simple function. Just need to input your city name and upper bar will start showing current situation. You can choose how often launcher will update weather (half, one or two hours). Information about weather imported from public weather services. Weather settings located in "Options" category.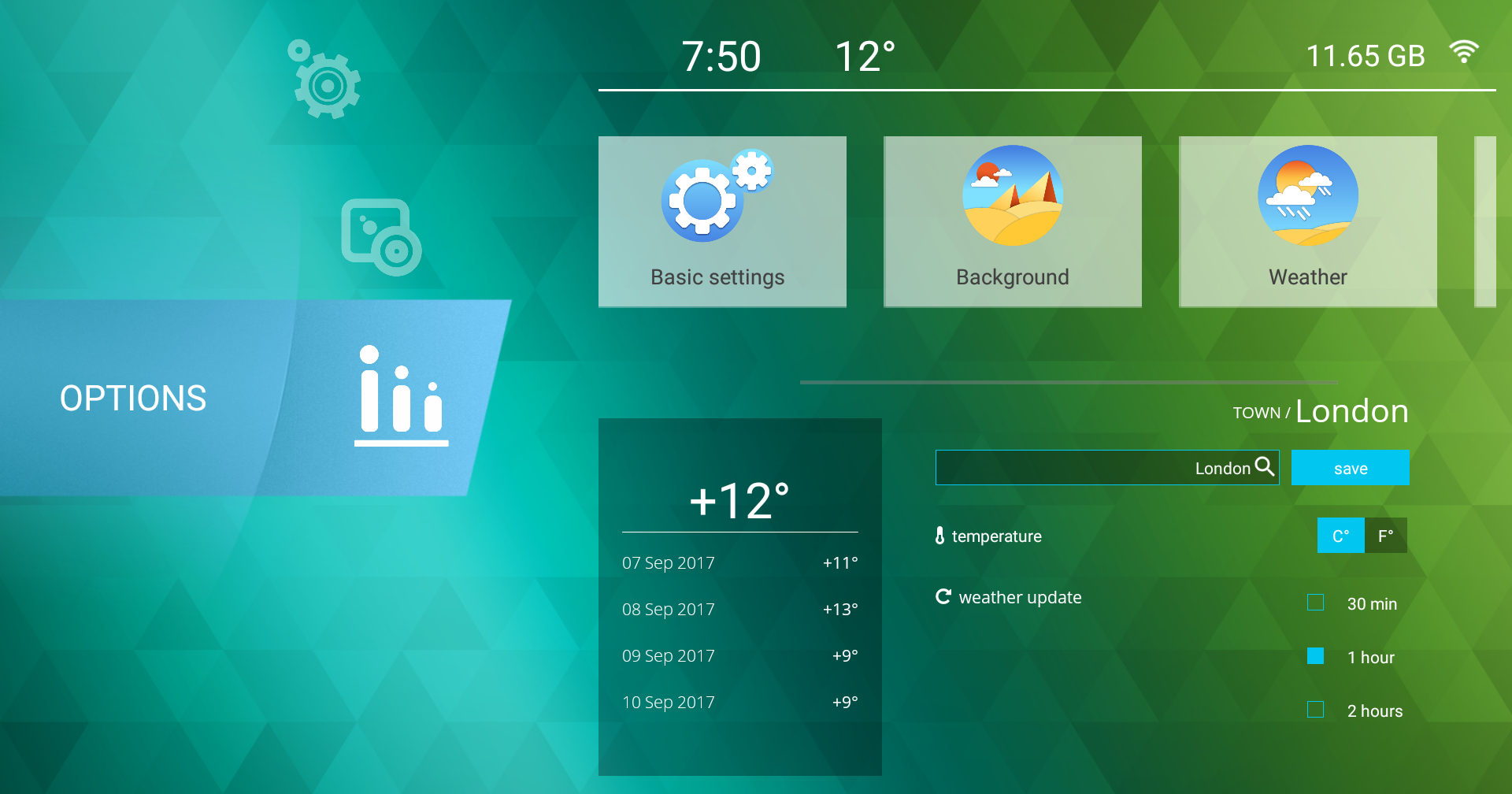 Themes and background
Before launcher offers only one standard theme pack with simple category icons. Now we added theme manager, where users can download themes from our server and install as default. We already added dozens of new themes at any taste, and will add more.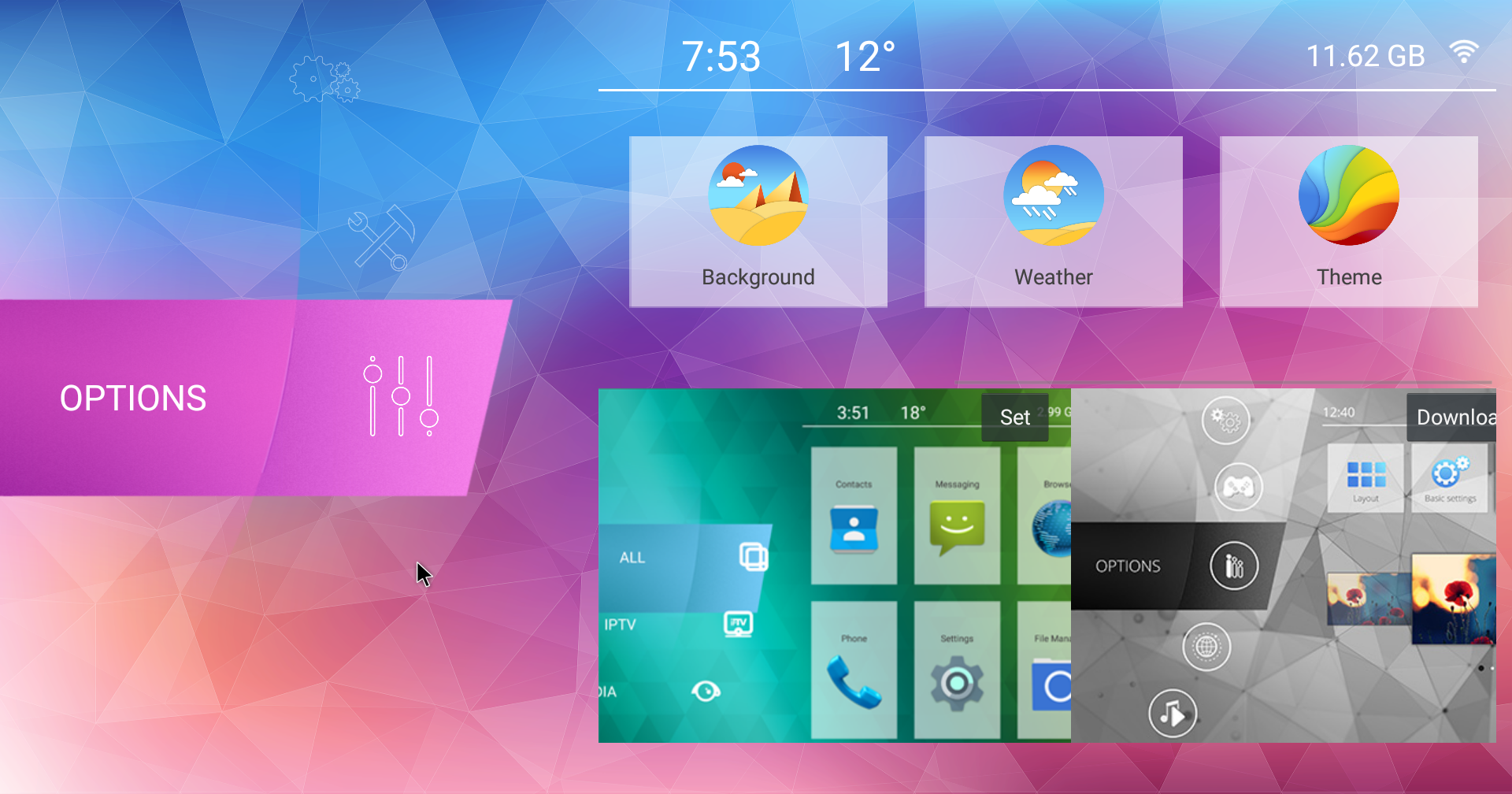 In Background Tab, you can choose pictures to set instead of standard one.
P. S.
Special thanks to our customers: Sam C., Dmitriy N., 崔维克托 and others for Launcher testing and translation.
If you want to see Launcher translated on you language, please help us!

Changelog Version 1.4
1. Launcher animation and logic reworked
2. Added weather detection for chosen area/city
3. Loading theme packs support added
4. Categories customization added
5. Small bugs and fixes
---
Find us: