Performing Ugoos TV Launcher, we consider our own experience and advices of our partners and TV Box community.
We want to say thank you to dozens of customers and users helping us to improve and find bugs during these two months. Detailed feedback give us a lot of information about launcher and bring new ideas for realization.
Now we ready to share Ugoos TV Launcher with every TV Box user.
Capability and stable processing tested on SoCs powered by RockChip, Amlogic, Mstar, AllWinner.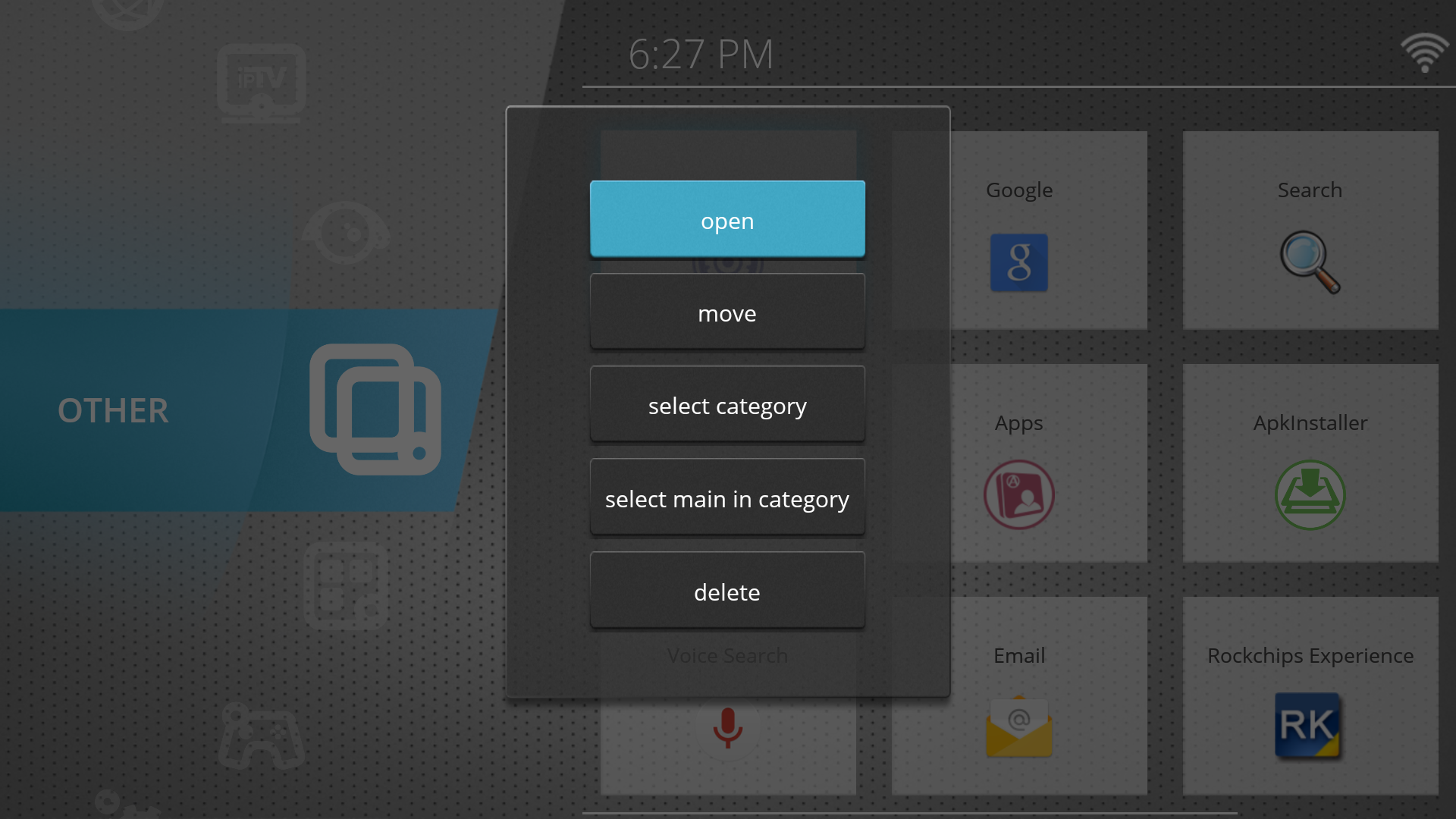 Ugoos Launcher gives you:
- Adaptive remote controller and air mouse support
- Variety of nine color themes for main launcher elements
- Customizable background: you can choose from a list or use system background
- Customizable desktop icons: amount on one screen, border size, icon background
- New category selector: eight categories + one with all applications
- Quick start of main application from every category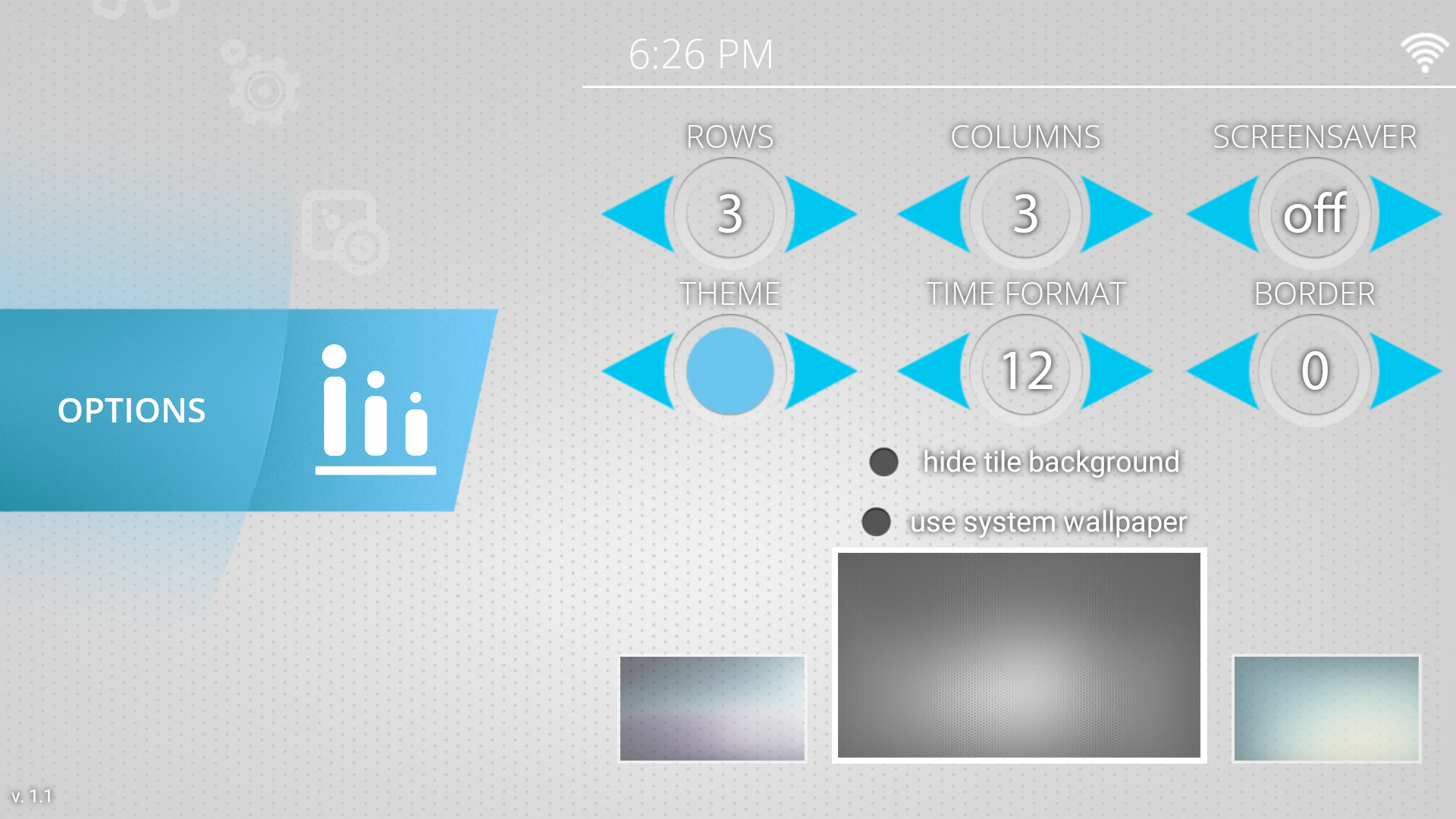 Changelog v1.1:
- Improved capability with different DPI
- Added horizontal progress bar
- App version displayed now in Options menu
- Launcher speed improved
- Moving apps between different categories improved
- Bug fixes`
---
Find us: