Last week we released new update for Brand Amlogic devices version 0.0.5
All the details about this update you can read here.
Since today Ugoos AM1 and AM2 users available to upgrade Brand Amlogic TV Boxes and dongles automatically. Upgrade improvement message will appear in upper bar.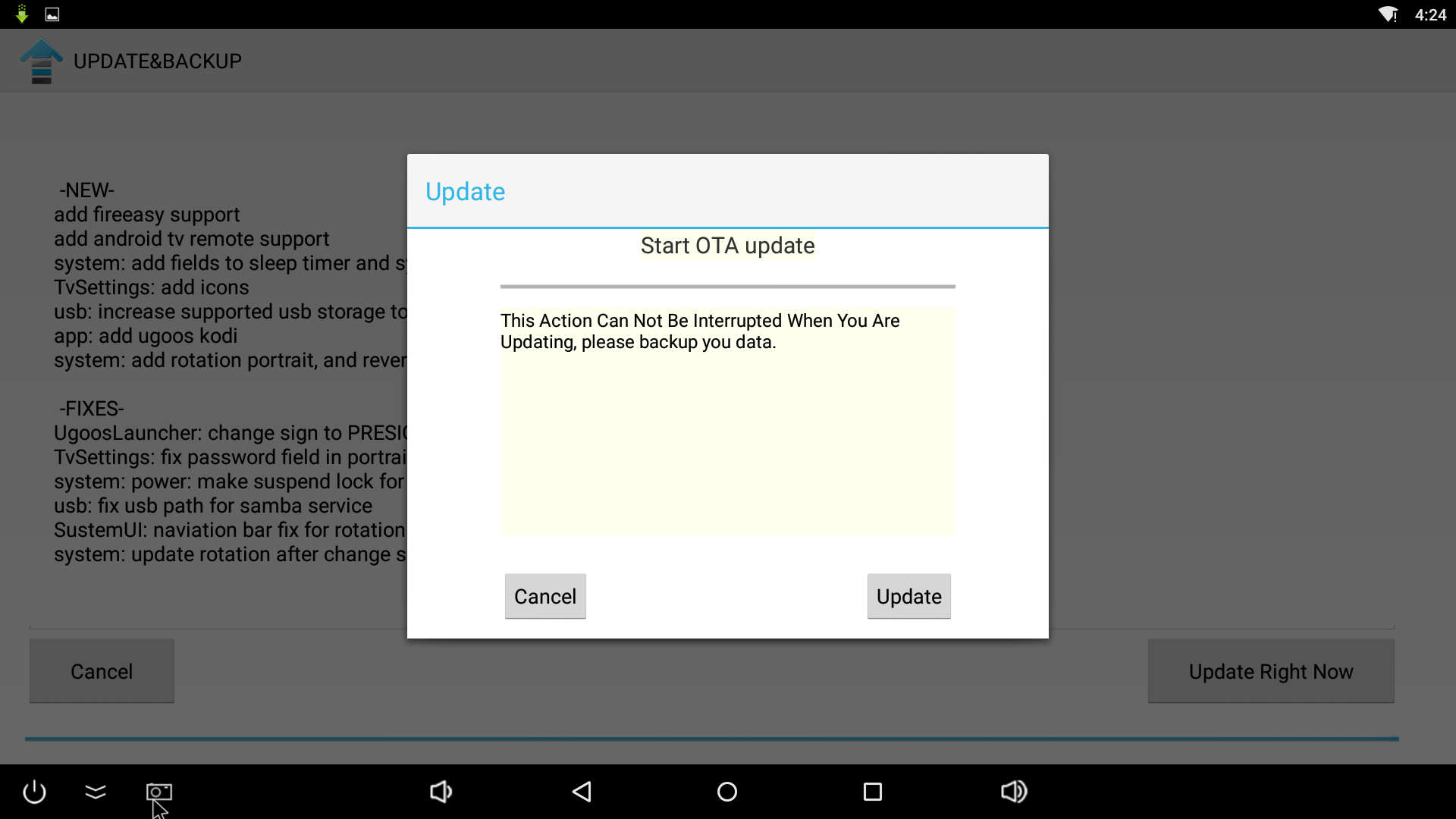 You need just press the button in order to download OTA pack and then start upgrading.
v.0.0.5 - 7/06/2016
-NEW-
added fireasy support
added android tv remote support
system: add more gradation values for sleep timer and system timer
TvSettings: add icons
usb: increase supported usb storage to 5
app: add ugoos kodi
system: add rotation portrait, and reversed
-FIXES-
UgoosLauncher: change sign to PRESIGNED
TvSettings: fix password field in portrait
system: power: make suspend lock for kernel
usb: fix usb path for samba service
SustemUI: naviation bar fix for rotation
system: update rotation after change settings
---
Find us: