Daydream improvements:
Now if you watch through long videos on Youtube or other cervices daydream will start count remaining inactivity time when video finished, so device doesn't turn sleep right after it.
In addition, you can choose if mouse or other devices can wake up TV Box on motions in daydream settings.
We added new menu: Additional action. You can set device to turn into 3 conditions on time: sleep, hibernation and shutdown.
Run daydream: Settings – Daydream.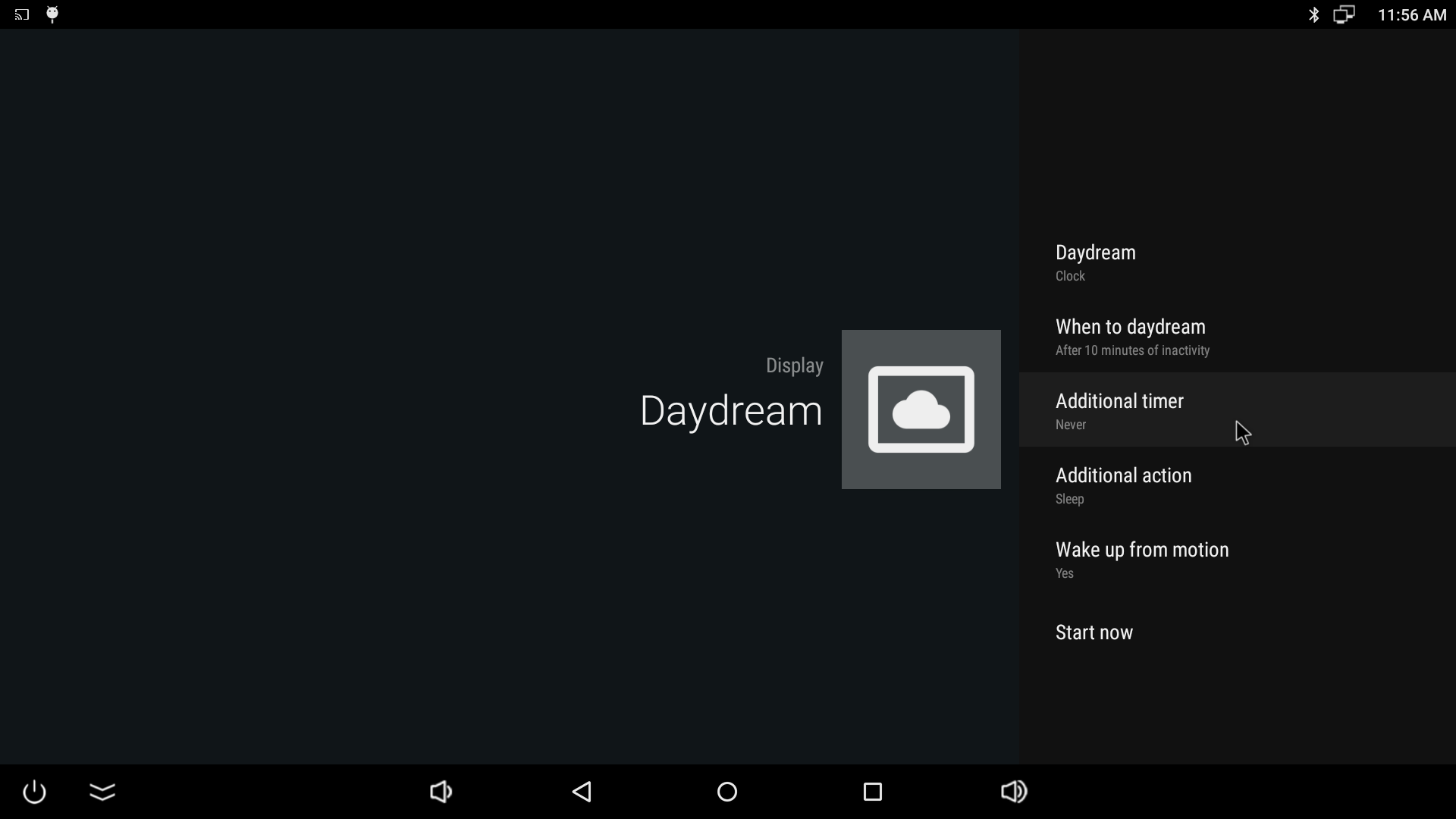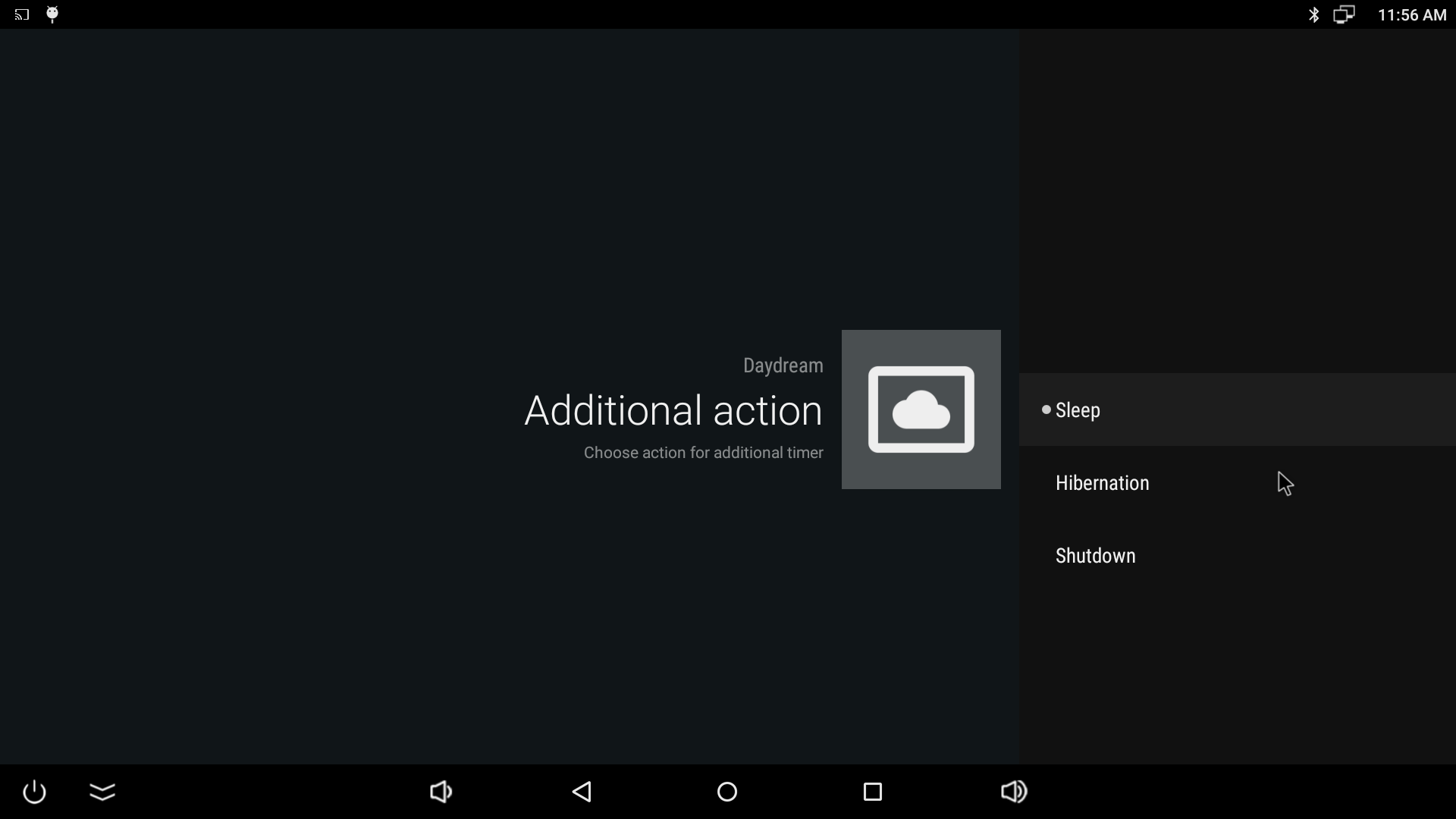 Masked HDMI:
This feature will be very useful for those customers who prefer to use some streaming services (like Sky Go) and have some problems with detecting HDMI. In order to prevent HDMI detection by particular application you can run: Settings – HDMI – masked HDMI. Masked HDMI force system not to include HDMI in device's active output.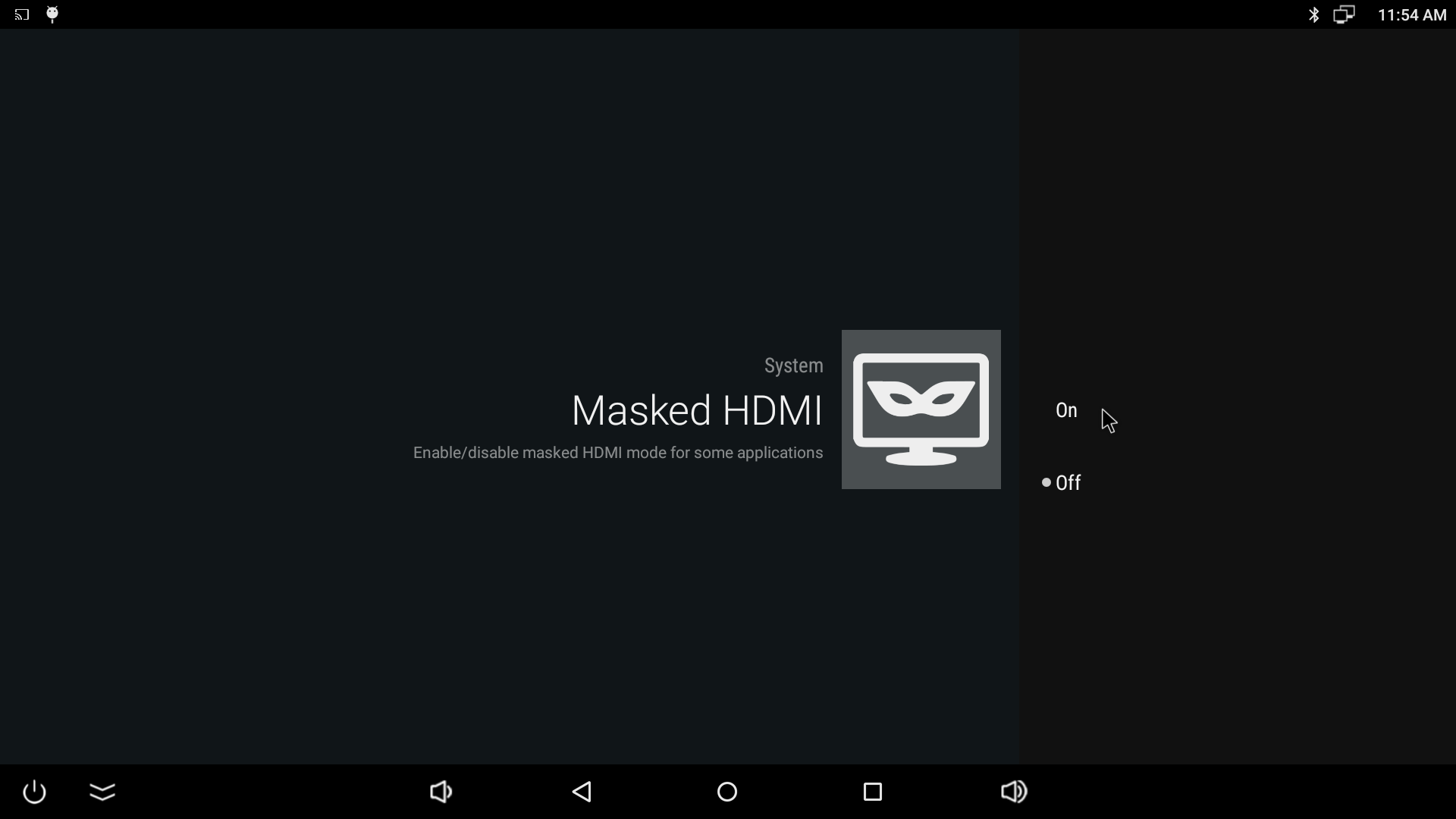 Date and time correction:
Like on Amlogic brand devices user will be able to set their own ntp server, if there are problems with current one.
Set ntp server: settings – date & time – NTP server
Gamepad Settings improvements:
Now gamers can easily share their saved gamepad profiles among friends who use UT4, UM3, UT3, UT3s devices and Amlogic brand devices such as AM1 and AM2. All profiles now saved in /sdcard/GamepadSettings. In order to use other profiles be sure the original file's name remained the same. If you change name identification, gamepad settings cannot recognize particular device profile. You can only add some characters after main profile name.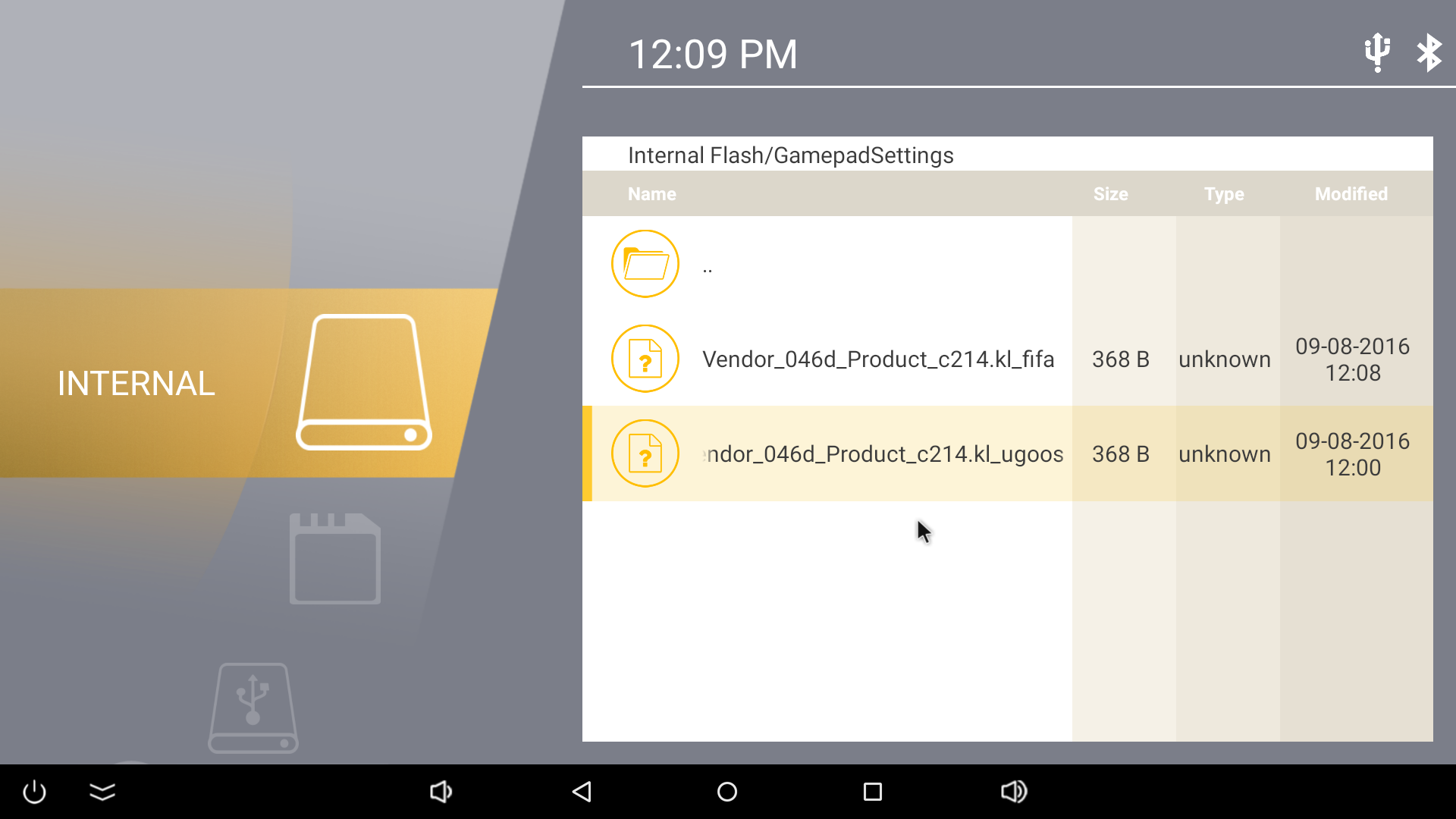 Changelog:
1.1.3
Main changes from previous version:
1. GamepadSettings. Now you can easy share profiles. Profiles saving into /sdcard/GamepadSettings.
2. GamepadSettings. Fixed crash toast bug.
3. Daydream. Fixed sleep bug in YouTube and other apps.
4. Daydream. Added ability of disabling wake up from motions (mouse, gamepads).
5. Daydream. Renamed sleep timer into additional timer. Added а choice of actions (sleep, hibernation, shutdown) for additional timer.
6. Fixed bug with audioinput in some apps (Skype, wechat).
7. Added masked HDMI setting (Ugoos Settings -> System -> Masked HDMI).
8. Improved SystemUpdate app.
9. Fixed crash of keyboard into VPN Settings menu.
10. Cast screen now working (Settings -> Display -> Cast screen).
11. TvSettings. Added check input parameters for File server Settings.
12. TvSettings. Added multi window switch.
13. Added ability to enter NTP server (Date & time Settings).
14. Removed Face Search app.
15. Updated GAPPS, YouTube, Chrome. Replaced email and calendar apps on apps from Google. Added Play Games app.
DOWNLOADS:
Ugoos UT4 full OTA file v. 1.1.3
Ugoos UT4 increment file v. 1.1.2 - 1.1.3
---
Also find us on: