120th Canton Fair report
This year in October Ugoos Team took part in First phase of 120th China Import and Export Commodities Fair.
The first phase of Canton fair always related to:
Electronics & Household Electrical Appliances
Lighting Equipment
Vehicles & Spare Parts
Machinery
Hardware & Tools
Building Materials
Chemical Products
Energy Resources
International Pavilion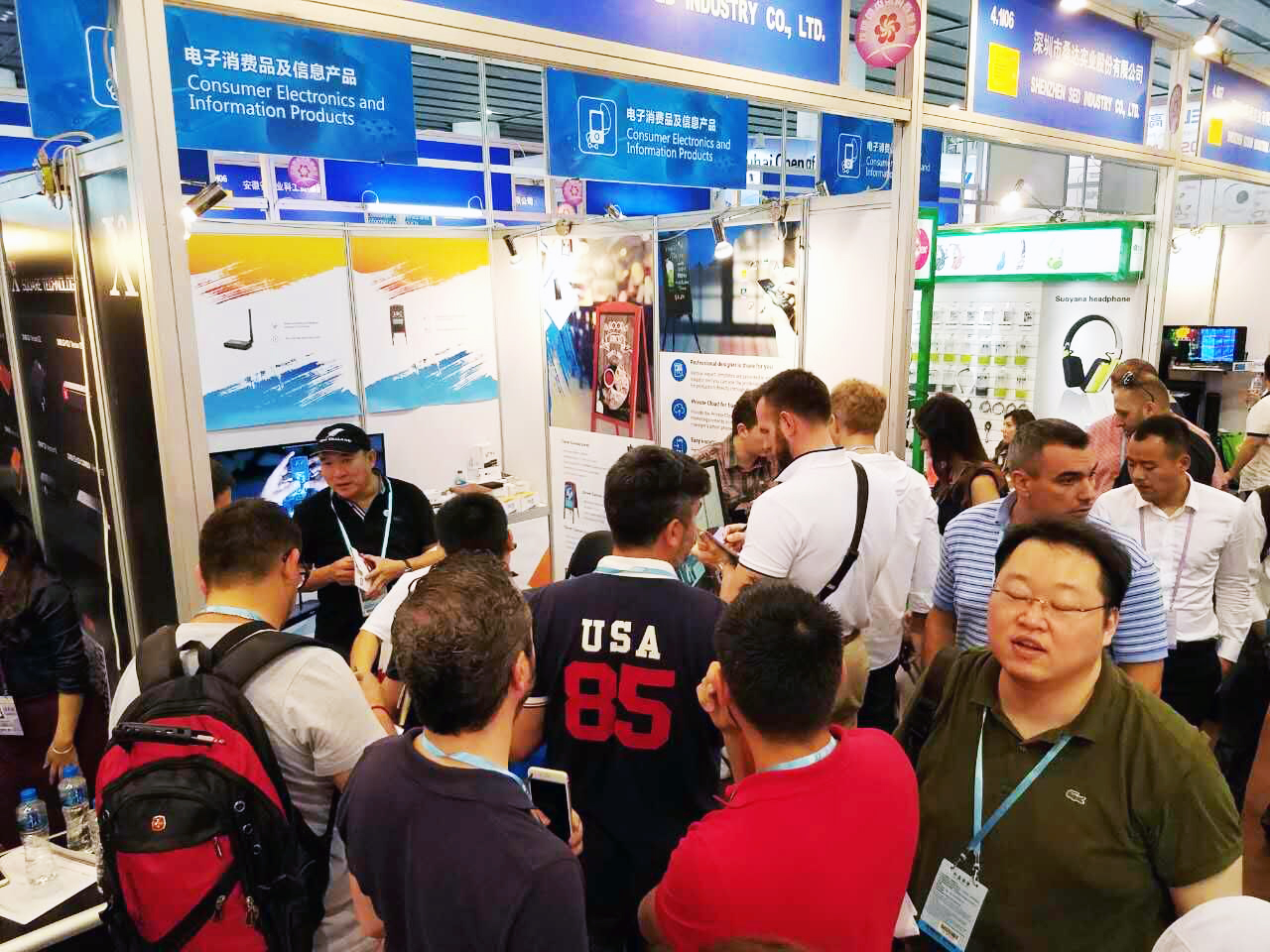 Of course, our booth was related to Electronics and was situated in very populated place in a row with well-known TV-set producers as Skyworth, LeEco and other newly developed products.
Therefore, we are also bring our new product to show the public.
This year we came to the Fair with our new product – Clever Canvas (link)
Clever Canvas is an easy solution for your business advertisement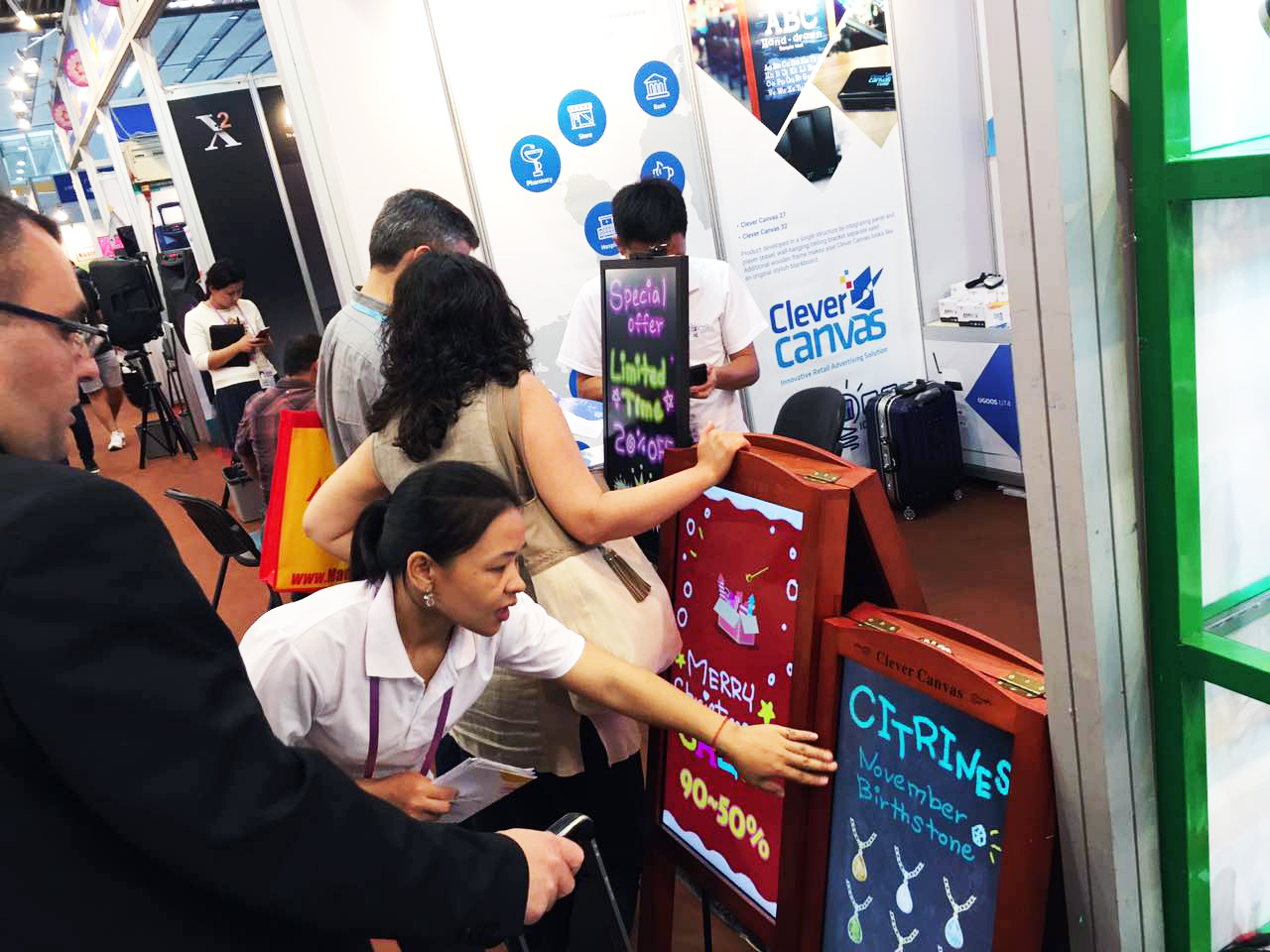 Create eye-catching display signs that bring customers to your store with Clever Canvas. Choose a background, images and fonts for your displays, all from your phone. When you are finished creating the sign on your phone display the sign on the Clever Canvas display, or an existing smart canvas or television. The Clever Canvas is an innovative display sign system for retail stores, shops, and restaurants.
Wide variety of exhibits attracted the attention of domestic and foreign customers. But there was always line up near by our booth.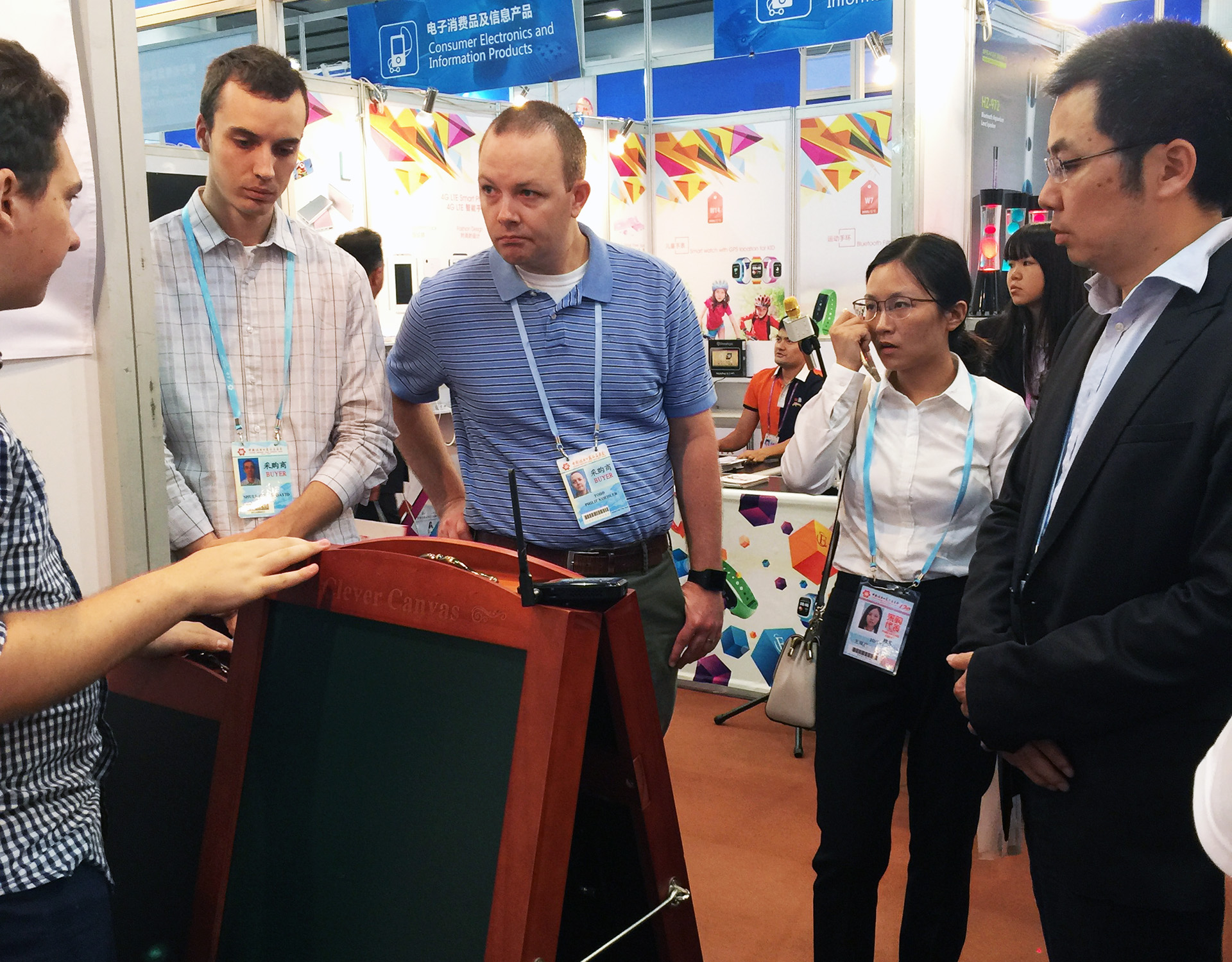 There are many visitors in the exhibition hall, many businesses have shown lively interest in our products, customers come to consult are in an endless stream, foreign exhibitors which met in the fair are also very interested and asking for more details and samples. We performed more than 10 product presentations each day of the exhibition and shared more than 5000 presentation materials.
In just a few days, the number of visiting customer is as high as 2600 per day, number of gathering contacts had exceeded more than 100 each day. We found new resellers in Latin America, Africa and South Asia. We also met our permanent clients from USA and Europe. For some of them there was a first actual meeting with Ugoos Team.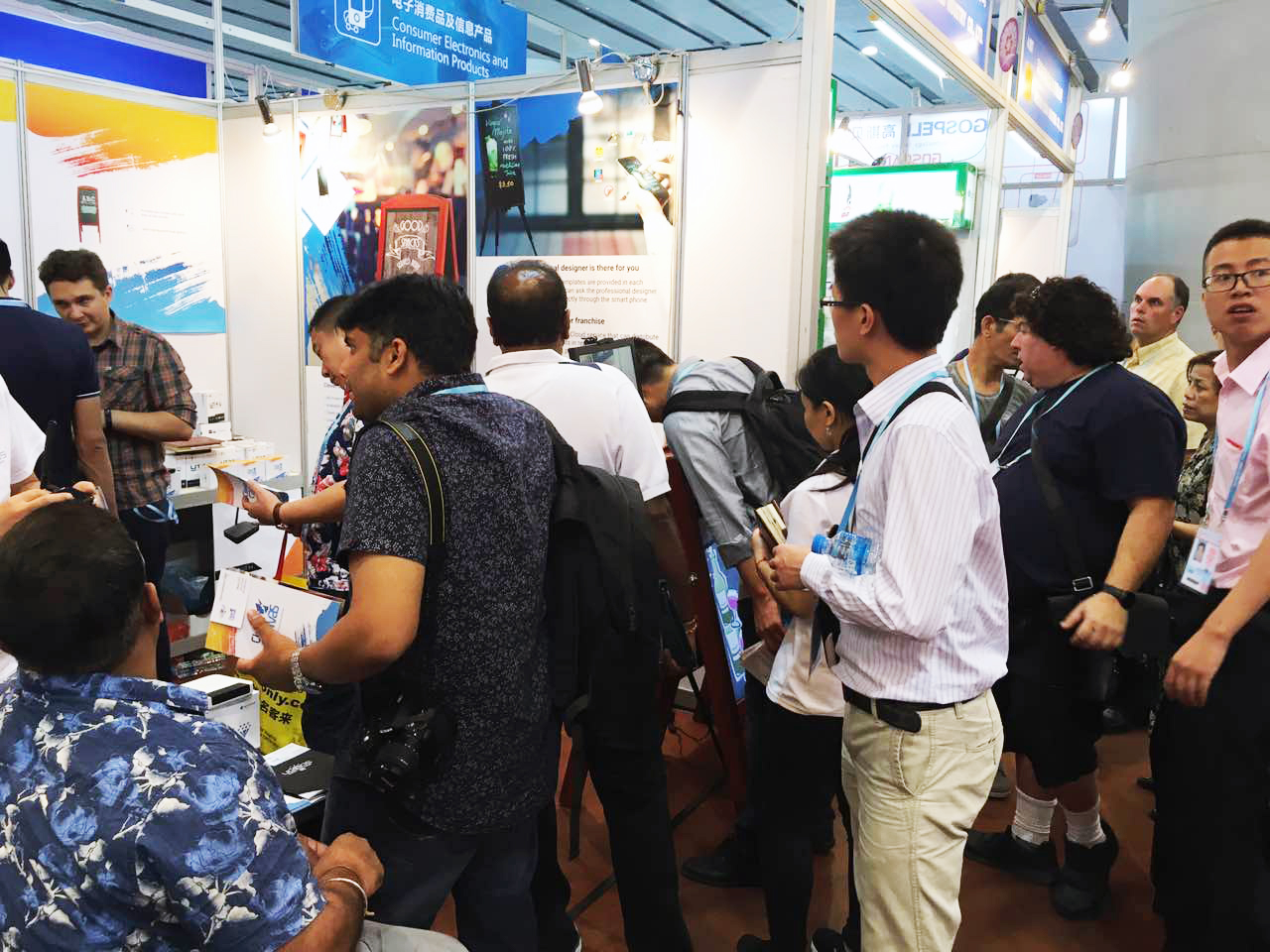 Next time you can see our team and Ugoos products on CES 2017 in Nevada, USA JANUARY 5-8, 2017
Hope see you soon in Las Vegas, details about CES in our Previous post in Ugoos Blog.
---
Find us: