This release gets together big part of bug fixes collected from the customers and some improvements related to a new apps' versions and some new features:
New KODI 18 Adjust display refresh rate Fix
KODI Leia had some minor problems working in AM3 so now it adjusts display refresh rate just fine: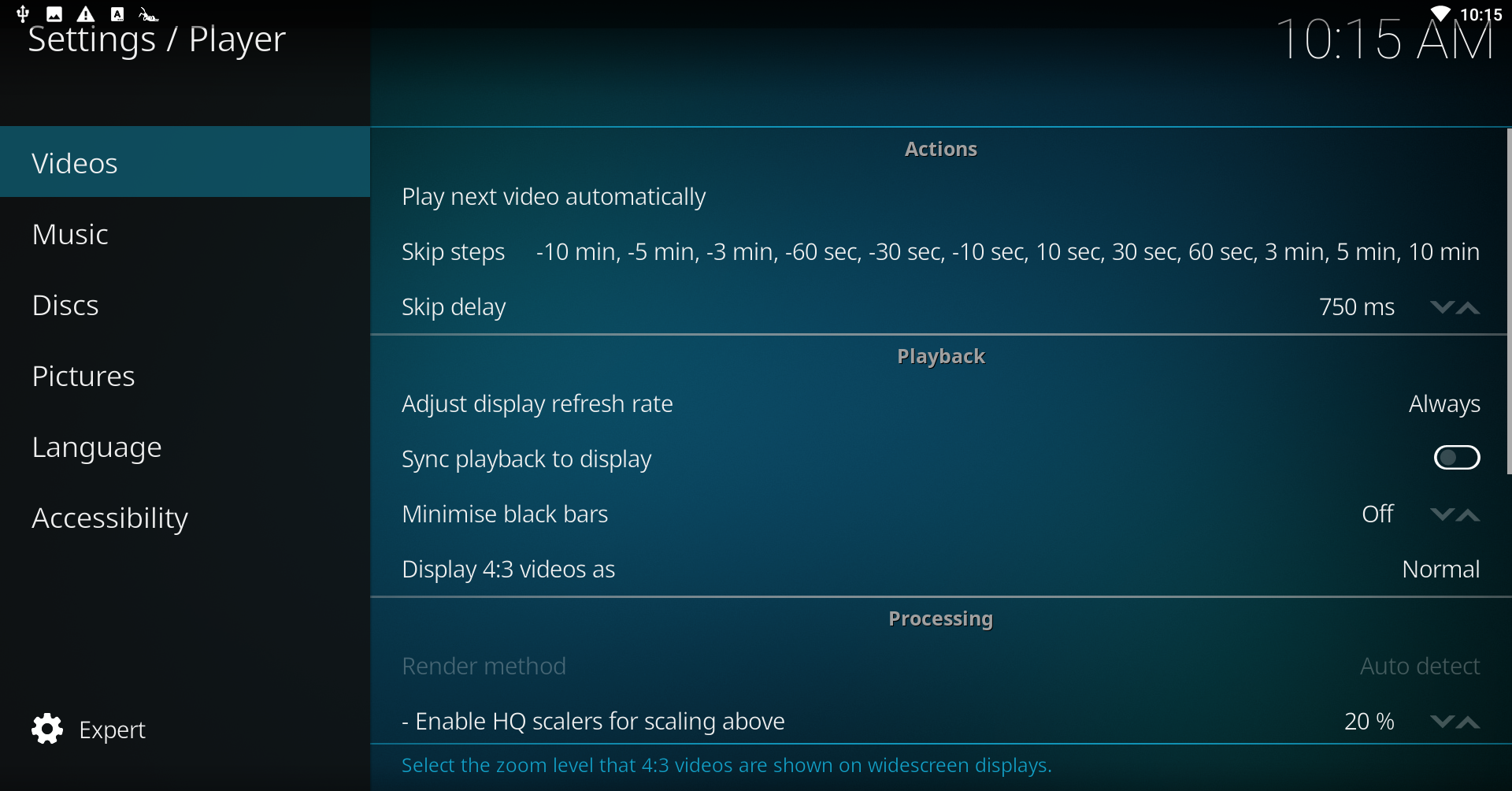 Input Devices Settings
Here we go with a new "Ugoos Feature" in the list: Input Devices Settings working as a Gamepad Settings for gamepads in Ugoos firmwares. Connected air mouse, keyboard or other device can be manually customized using several scenarios like: using for installing main action buttons, Dpad buttons, numeric, latin, media buttons and others.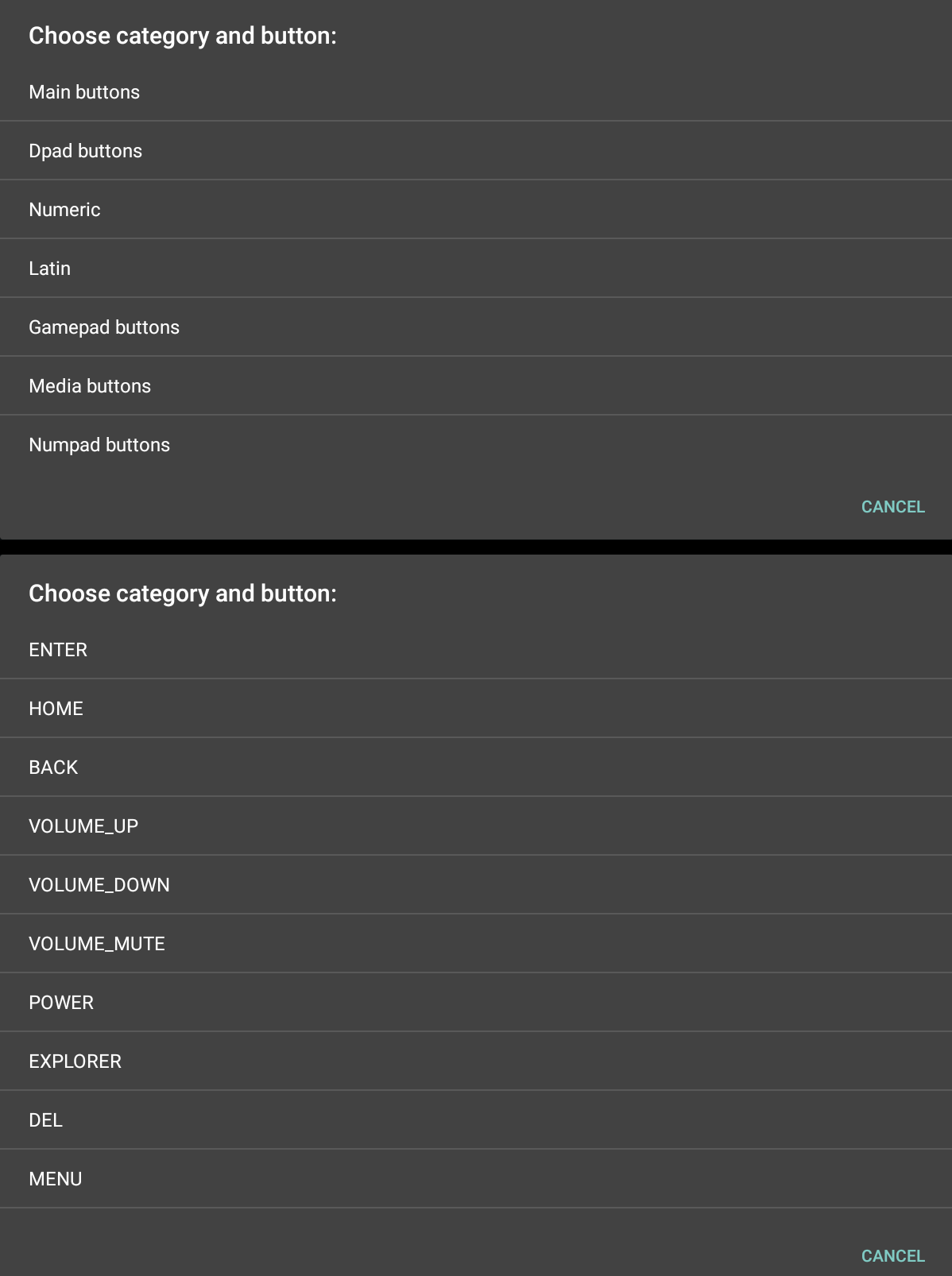 As before in Gamepad Settings, IDS can be saved and shared for others or for yourself, delete and reset settings.
New function stored in: Settings – Ugoos Settings – System – Input devices settings
Magisk Support
Magisk is a suite of open source tools for customizing Android which covers the fundamental parts for Android customization: root, boot scripts, SELinux patches, AVB2.0 / dm-verity / forceencrypt removals etc.
Furthermore, Magisk provides a Systemless Interface to alter the system (or vendor) arbitrarily while the actual partitions stay completely intact. With its systemless nature along with several other hacks, Magisk can hide modifications from nearly any system integrity verifications used in banking apps, corporation monitoring apps, game cheat detections, and most importantly Google's SafetyNet API.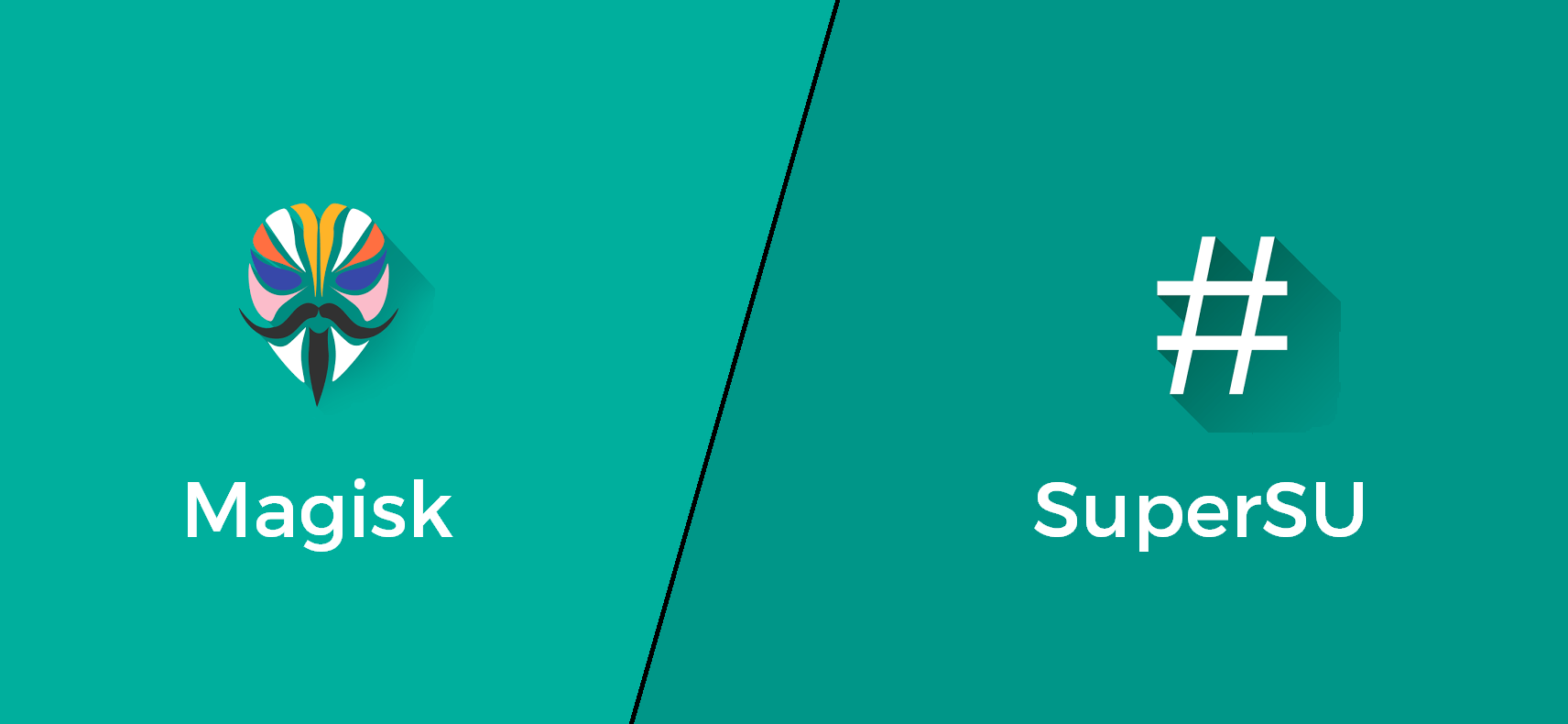 Now Magisk is available to install on AM3 via TWRP.
Hide Bars Settings
Pretty simple but still useful feature helps you to hide not all bars but only upper or lower one at your taste.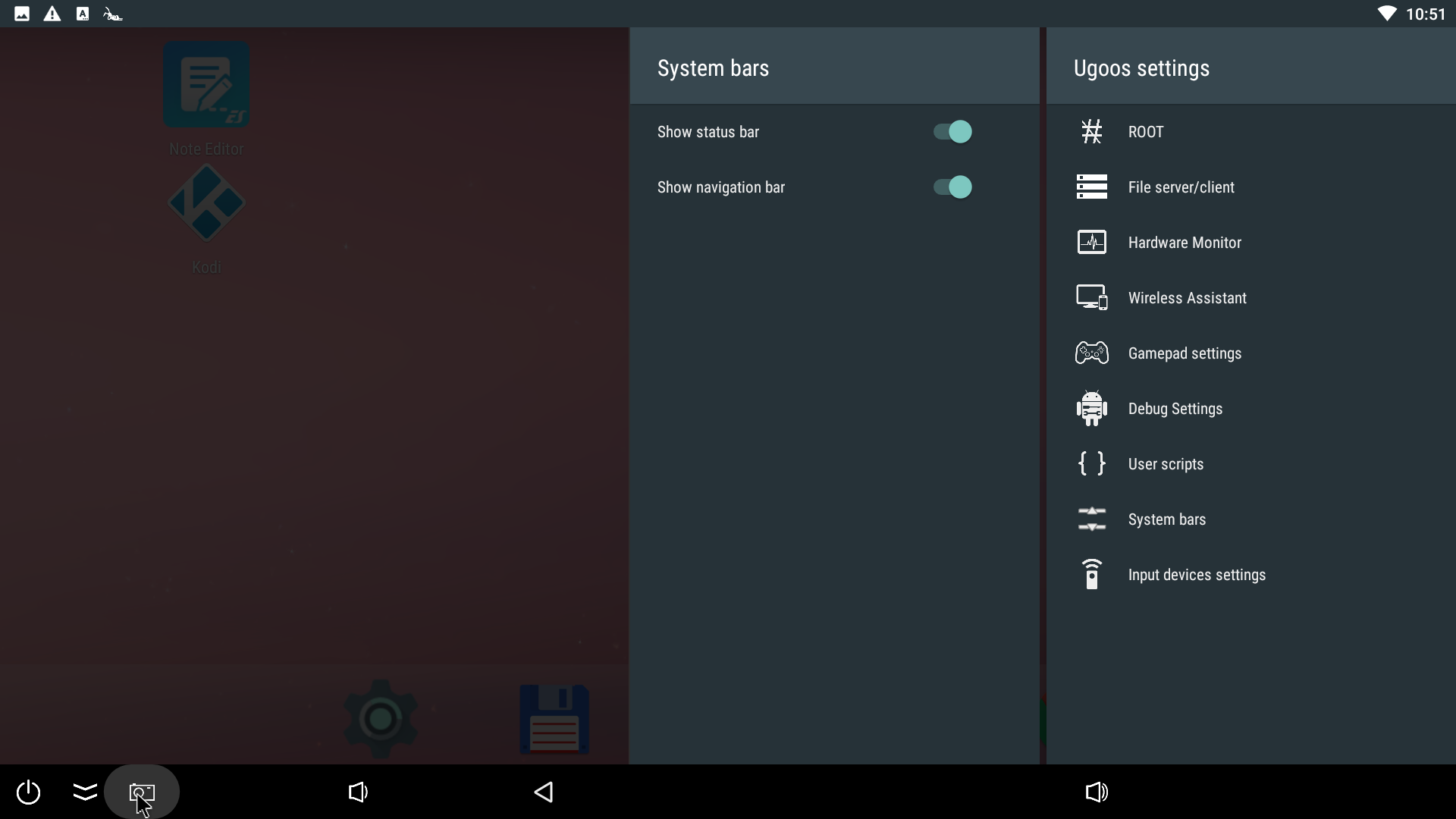 Hide Bar Setting: Settings – Ugoos Settings – System – System bars
More details about bug fixes and improvements in a changelog
Changelog: Ugoos AM3 2.1.7 12.03.2019
1. Fixed Kodi 18 "Adjust display refresh rate" function
2. Added input devices settings for changing buttons of air mouse and others
3. Added support for installing Magisk (via TWRP)
4. Reworked hide bars function. Added settings. Now each panel can be hidden separately
5. IPv6 LAN connection problem fixed
6. TvSettings. Allowed '*' for names in bypass proxy settings
7. Added ipset support
8. GPU bugs fixed
Download Link:
Ugoos AM3 V 2.1.8 Image
Manual Update file:
Ugoos AM3 V 2.1.8 FULL OTA
Full OTA file can be used to update device using Ugoos Update service in settings without data loss. AM3 operating on both Android 6 and Android 7 can be updated using this OTA file.
---
Find us: