Good news for Ugoos AM3 users!
Nougat AM3 Testing process is finally finished.
First of all, we want to say THANK YOU to all our users who had spent their time to install BETA version manually and sent reports to us and discussed appeared problems on forums. You help us a lot!
Since BETA Nougat firmware, we found some bugs we had fixed already and also tested and implemented more new features to improve TV Box performance.
Update will start automatically, system will notify and offer to proceed downloading and reboot to install it. All user data and login accounts will remain safe.
Update include all new features mentioned before in BETA version release:
64-bit Support
LG CEC support
Autoframerate and changing resolution in apps
WebView for developers
Ethernet settings
User scripts policy
More details about new features and improved released functions:
Start Wizard
New users and those who will make factory reset will see welcome page with language option:
Then wizard will offer you to choose WiFi network and enable/disable wireless assistant: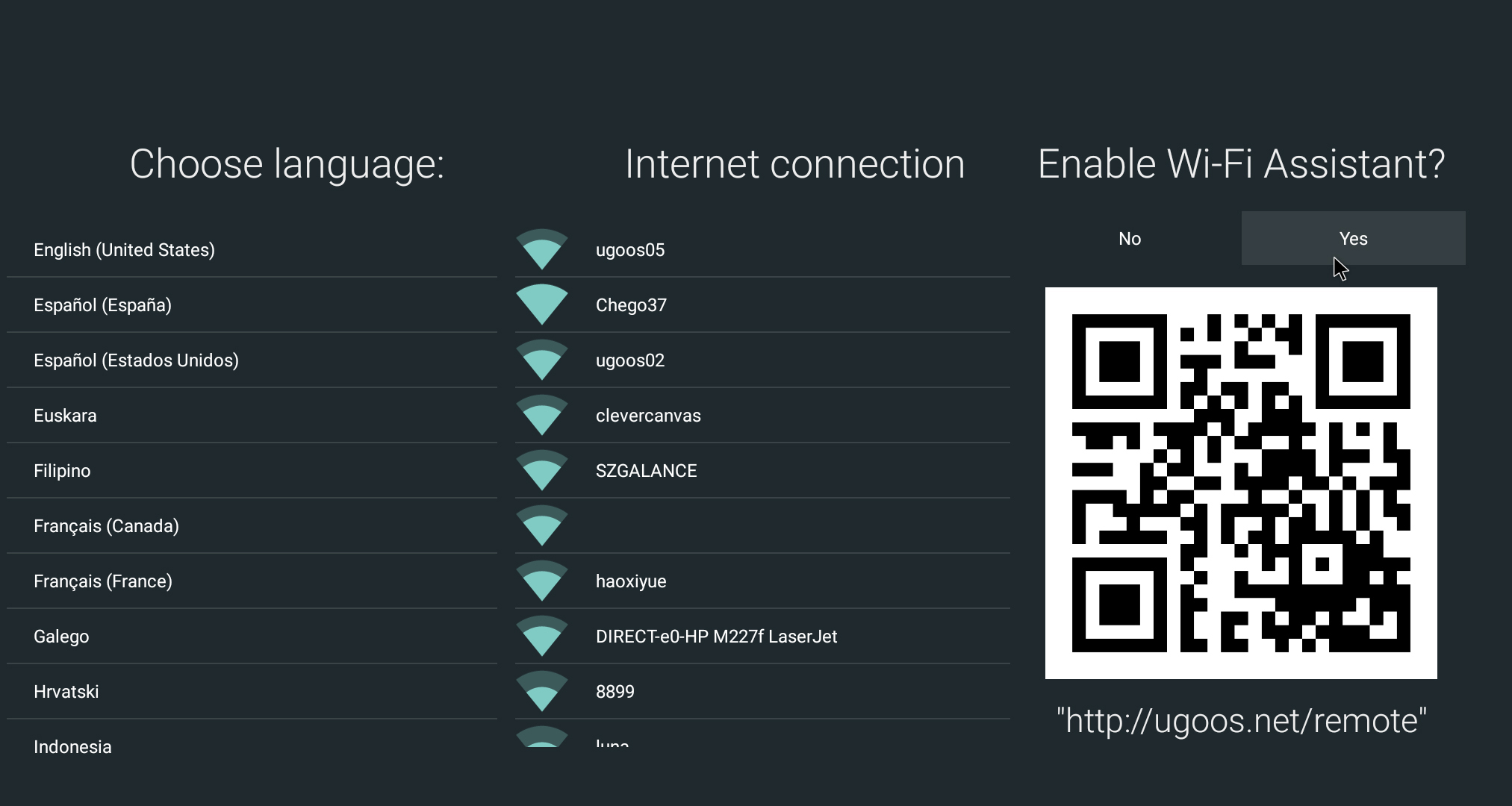 CIFS & NFS Clients Support, Samba Server instructions
CIFS and NFS clients give your ability to connect shared folders in your local network, and use it on AM3 device.
In addition, we did rework on Samba Server and now it works much more effective and faster.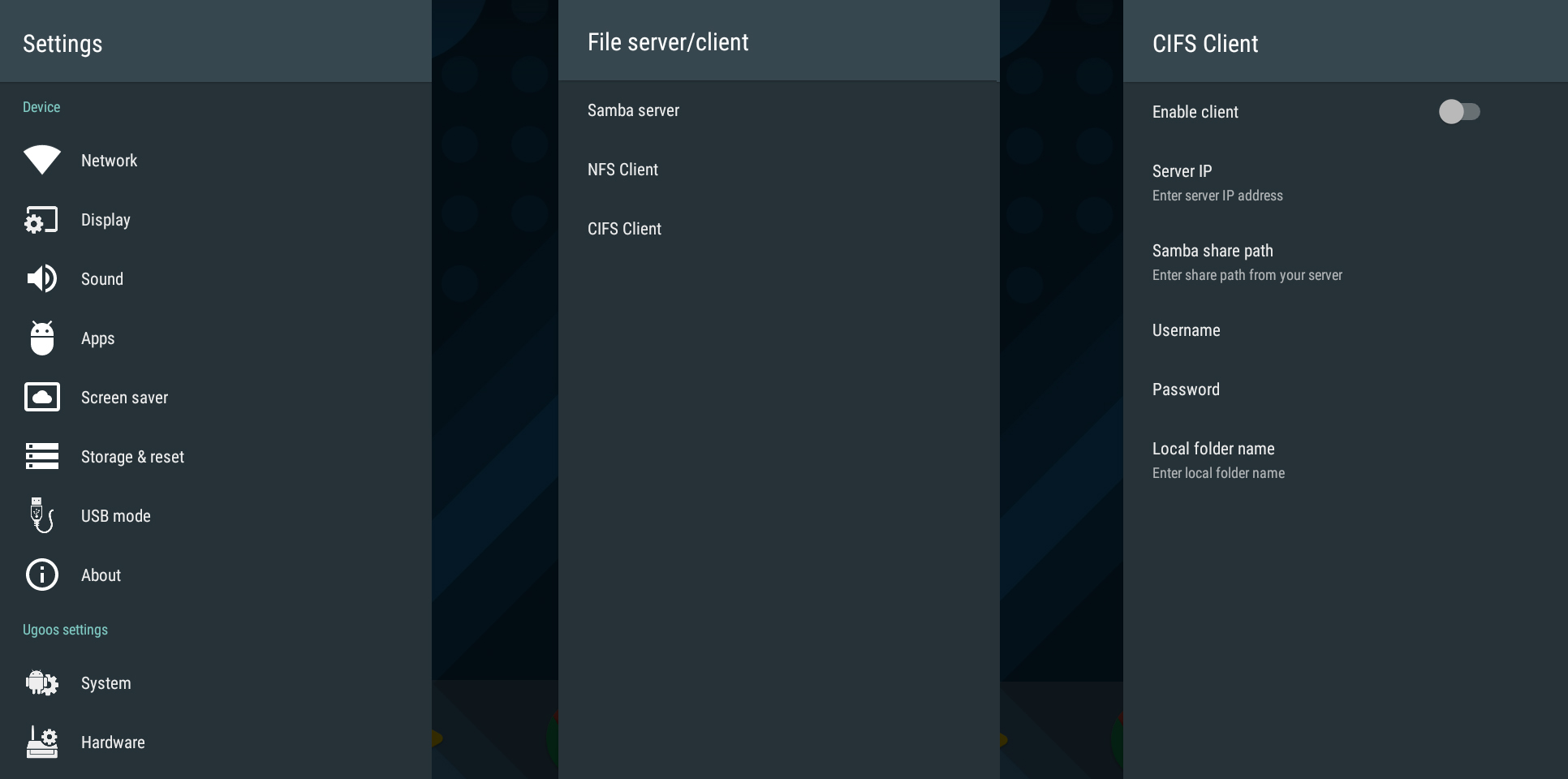 Screen position and USB Mode
We redesign screen position in order to make much easier to use. Also solved problem of those users who have custom proportions or due to some specifics can't set proper position on their screens.
USB Mode now looks like on cell phones, so we add MTP connection for transferring files on another devices and PTP connection for transferring foto and files if MTP is not supported.
HDMI Playback Logic & and USB Routing Audio Improvements
If you would like to continue listen to the music using AM3 via audio system, but want to turn off your TV is not a problem anymore. Now HDMI sink detection can be disabled if you use other outputs to listen to the music (SPDIF or Bluetooth).
USB audio routing is enable in all boxes automatically, we add switcher, which can disable sending audio over USB. This may be useful if you have airmouse with sound bar, but you still want to use standard audio system.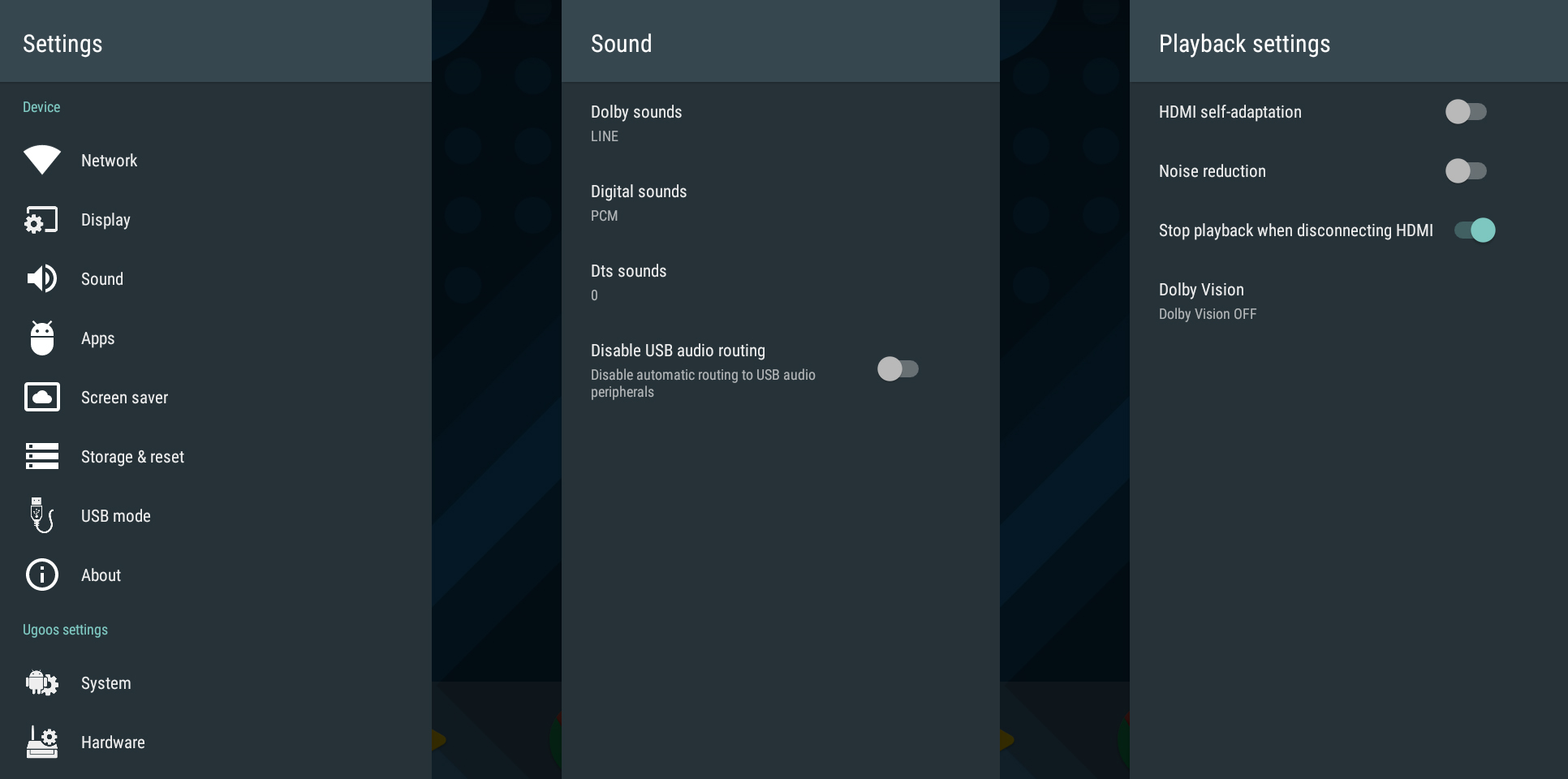 Update will come automatically, if you have any problems with OTA you can use manual OTA pack or reflash your device using a full image:
Ugoos AM3 Nougat V2.0.0 Full Image
Ugoos AM3 Nougat V2.0.0 OTA Update Pack
Ugoos AM3 V 2.0.0 Changelog 11/17/2017
1. Added stop playback setting when disconnecting HDMI (Playback settings)
2. Fixed keyboard notification
3. Fixed cursor bug when playing in full screen mode
4. New USB mode settings
5. Improved Debug Settings
6. Improved NFS client
7. Improved Samba Server
8. Fixed Xposed support
9. Removed Quick Search Bar on first screen in Launcher3
10. Fixed "Disable USB audio routing" option. Added this to sound settings
11. Added Ugoos Launcher
12. Added CIFS Client setting
13. Fixed afr frequent rewind
14. Fixed Settings app crash when bluetooth pairing
15. Fixed bootloop if changed access of build.prop
16. Fixed LED sleep
17. Fixed TeamViewer remote control support
18. Playback fixes
19. Changed Screen position settings
---
Find us: