Our brand new Ugoos device based on Amlogic S912 was released just couple of weeks ago on CES 2017. First devices already reach their new users and we are happy to announce a row of improvements and features.
OTA helps AM3 users download update files automatically.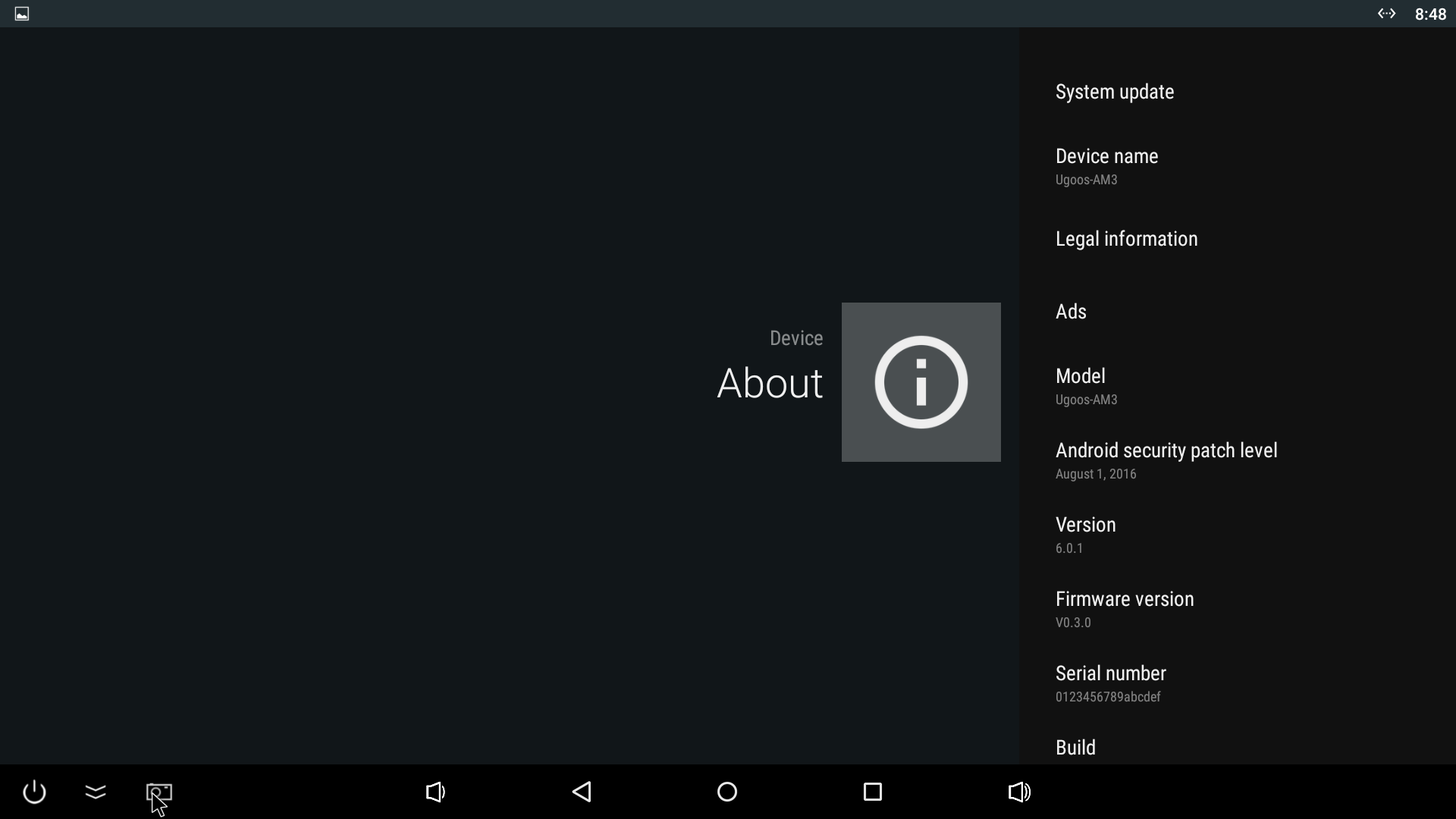 Ugoos Settings:
Distinctive features among usual TV Boxes and Ugoos branded devices makes your usage experience more easy and convenient. In this update we add most important and useful: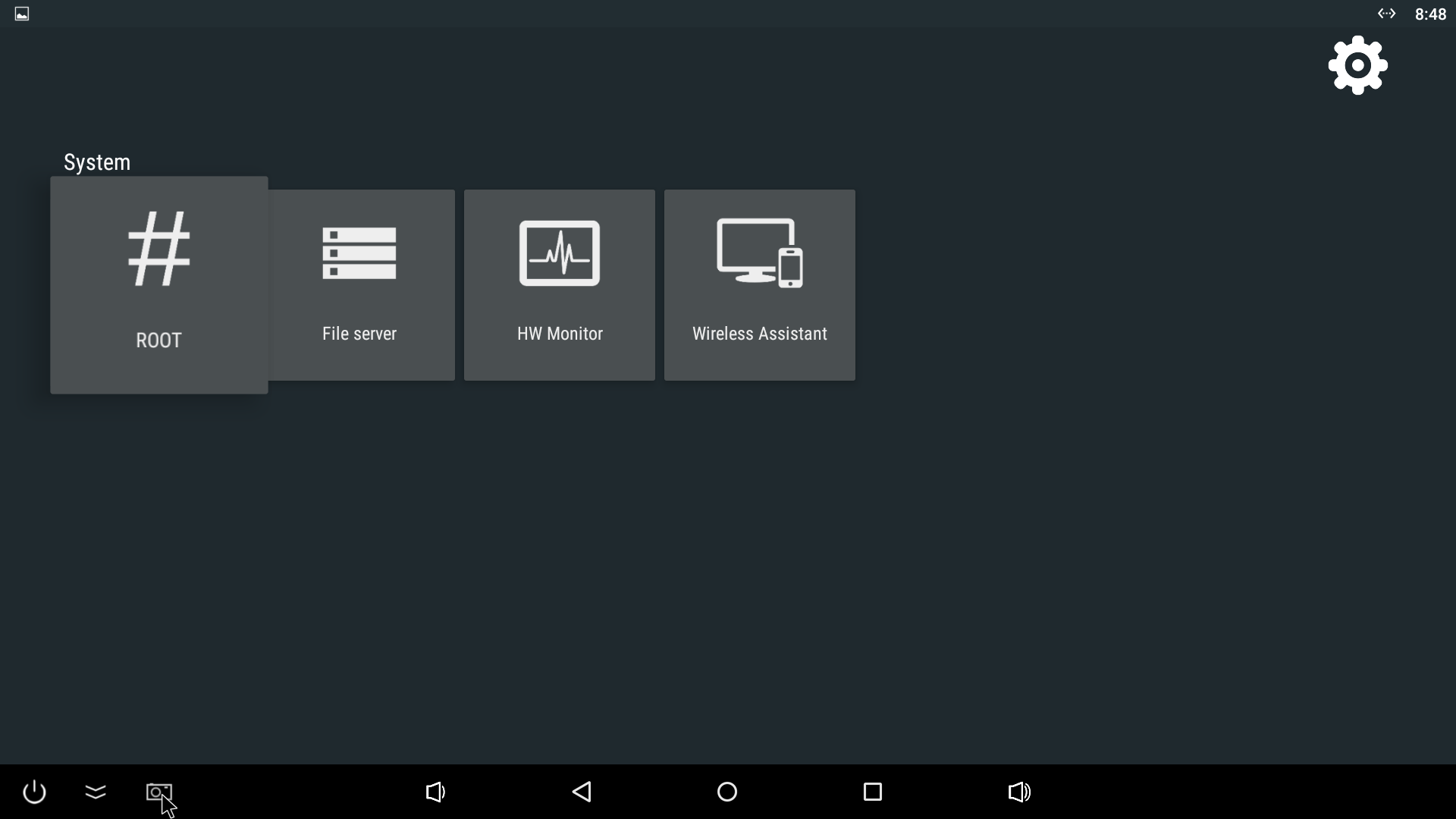 - Remote Controller Settings
Let you choose different controller configuration so you can use unified Ugoos controller and standard simple one.
Run remote controller: Settings – Ugoos settings – Hardware – Remote controller.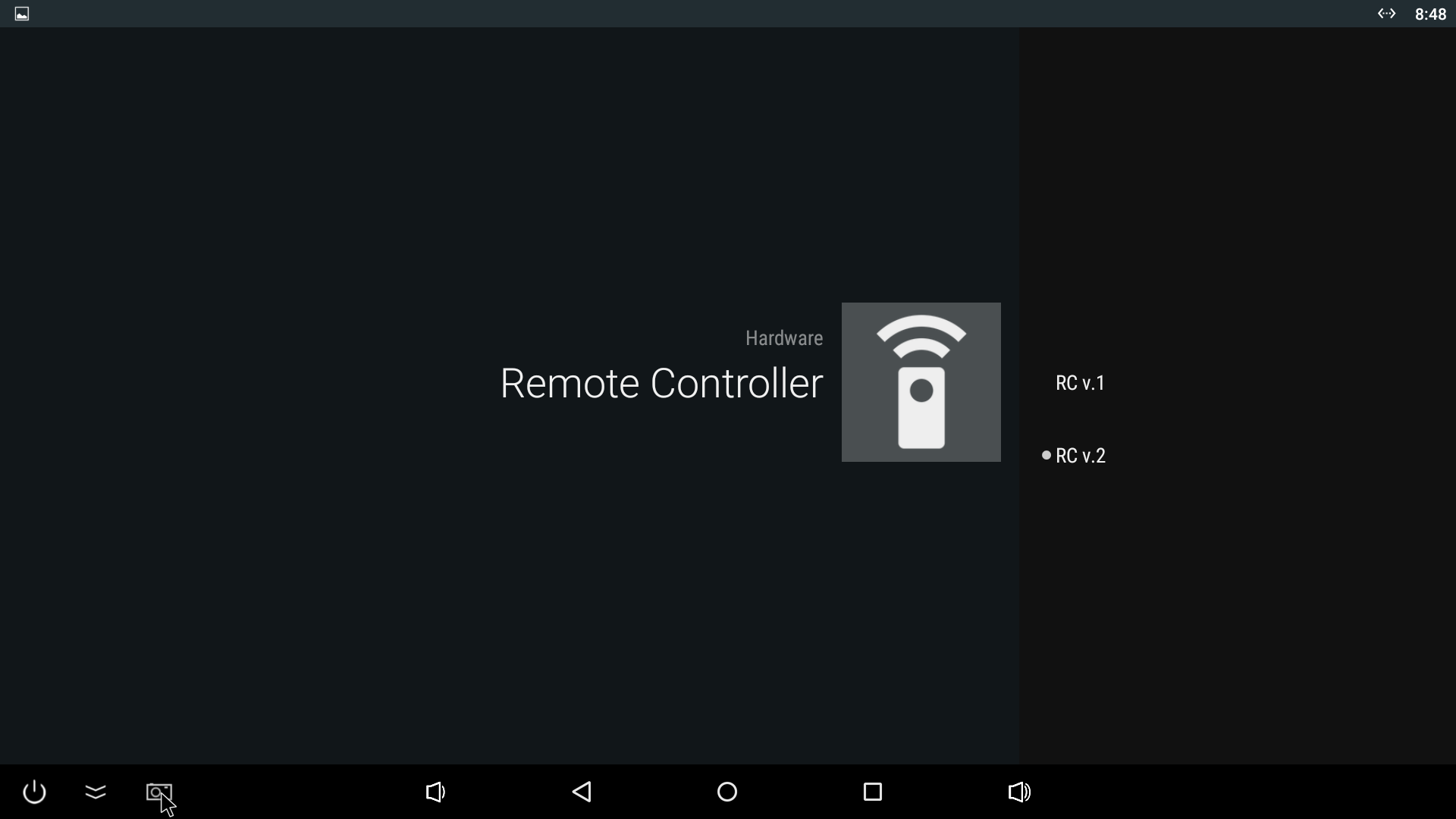 - Root Settings
Root feature let you access to the entire operating system of your TV Box. Certain applications requires root rights to operate in system. Be careful while using this feature, application activate it for should be trustful. Device rooted without reboot, but if you want to undo all changes, system will ask to restart device. For managing separate applications you can choose Supersu instalation.
Activate Root access you can: Settings - Ugoos settings – System – Root.
- File (Samba) Server
File server allows sharing files among different OS devices in local network. This feature was one of the most popular functions on Ugoos boxes based on Android 4.4. and 5.1 based on RockChip SoC and Amlogic s905 SoC. Now it comes to AM3 device.
Root from the box is available since last firmware in Settings - Ugoos settings - System.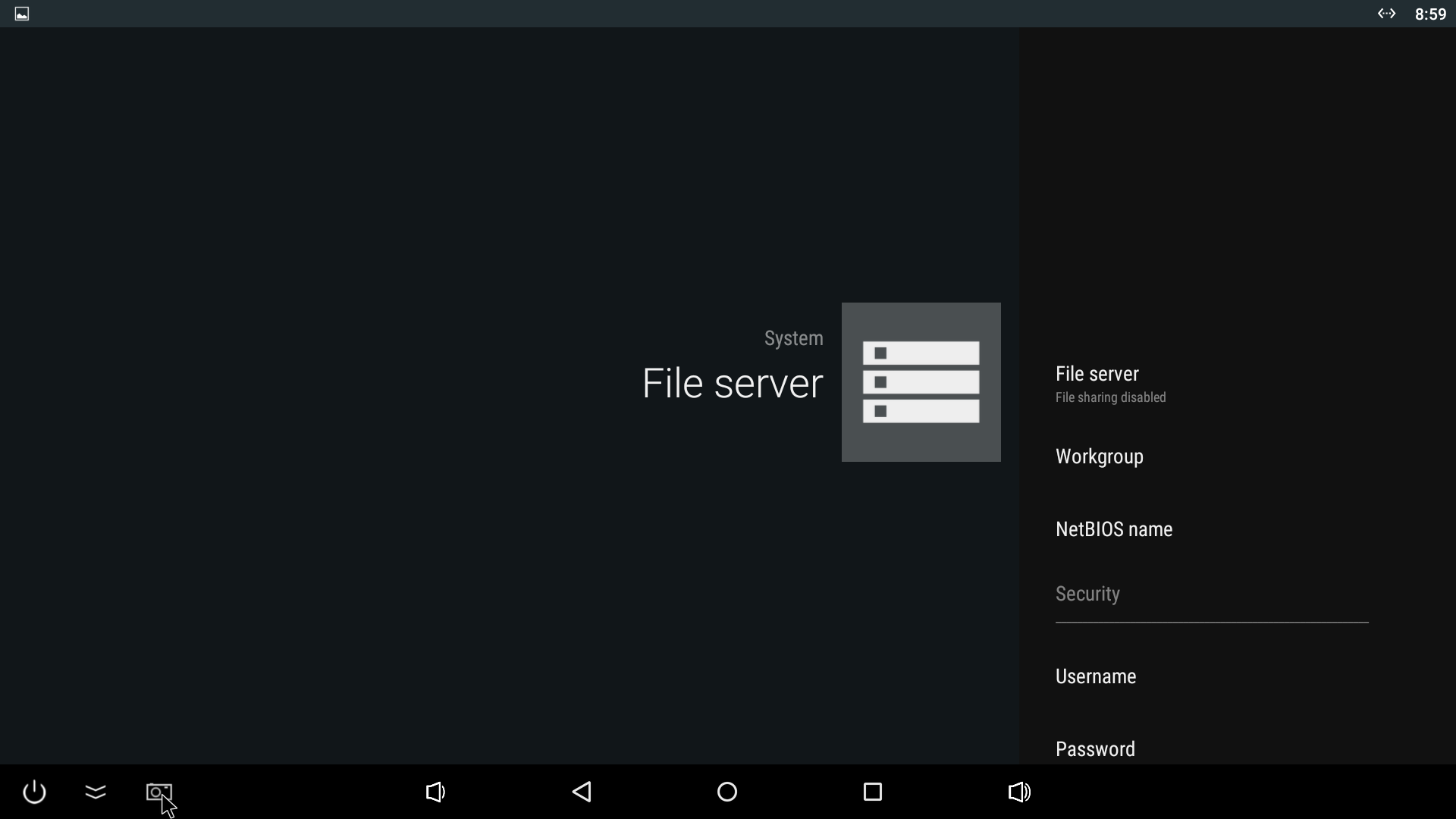 - Hardware Monitor
Hardware performance visualization is a useful feature if you prefer to control performance and speed of your device.
Now you can control your Box hardware performance more effectively. We added ability to place animated graphic icons in the upper bar, which can show real time main hardware values: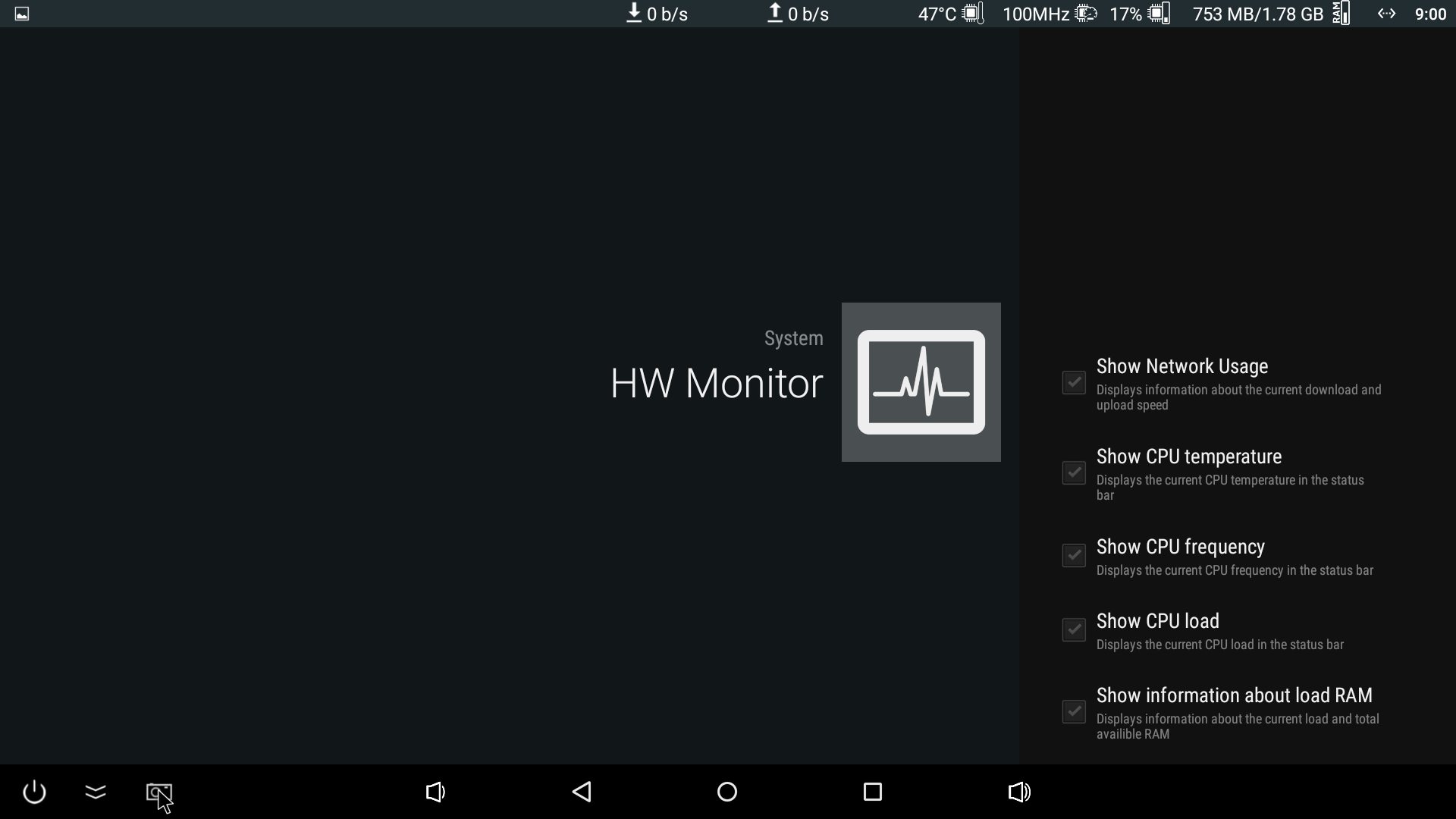 Download and upload net speed
CPU temperature
CPU speed
Free/All RAM
You also can choose to show text values or just animated graphics statistics in upper bar or exclude all of them.
In order to activate hardware screen visualization run: Settings – Ugoos settings – System – HW Monitor.
- Wireless Assistant
Fireasy Wireless Assistant
Users can control TV Box, play Android games with your mobile device being a wireless game pad and share media resources with Ugoos Box through the application.
You can activate Fireasy assistant from settings menu: Settings – Ugoos Settings – Wireless Assistant.
Mobile application for IOS and Android devices you can download from ugoos.net/remote/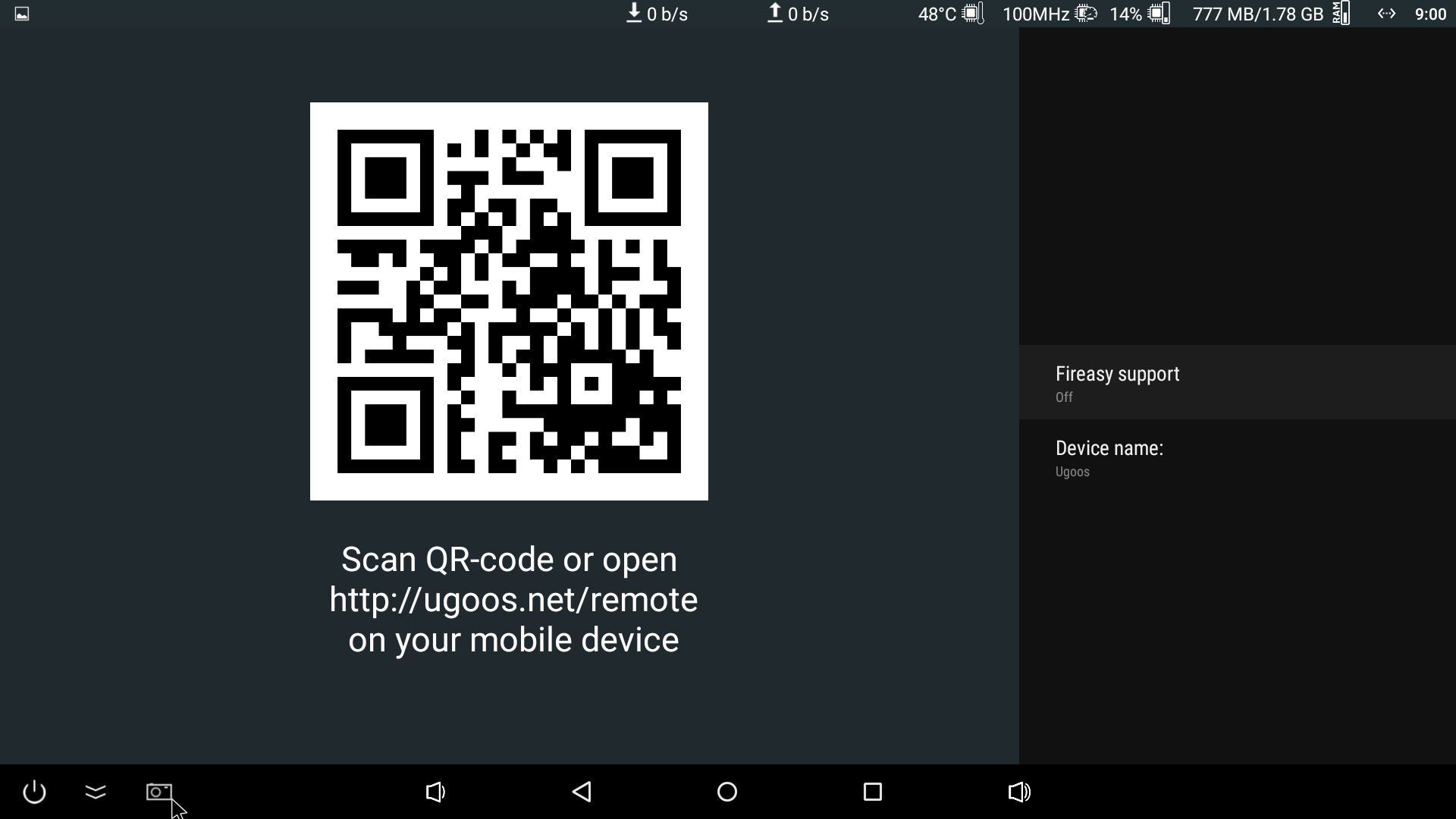 Screen rotation
This application will be useful if you dome non-standard application or probably will use AM3 for Digital Signage services. We added portrait and reversed modes for rotation screen.
Change rotation: Settings – Display – Screen rotation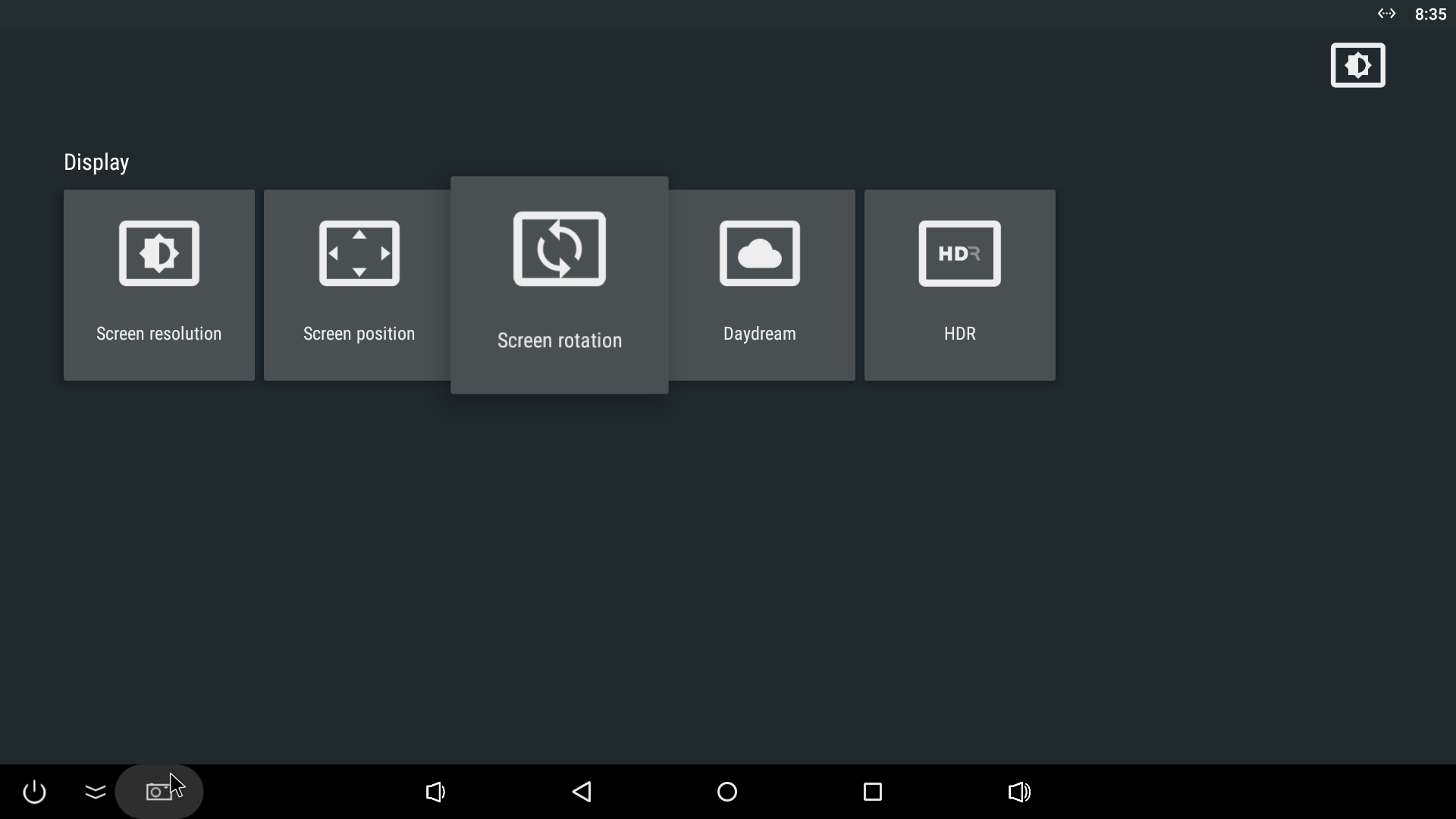 Here is detailed changelog: Ugoos AM3 v. 0.3.0 1/25/2017
1. Changed update menu in Settings app
2. Added Ugoos Settings:
- Remote Controller Settings
- Root Settings
- File Server
- Hardware Monitor
- Wireless Assistant
3. SystemUI. Changed icons of volume buttons
4. TV button on remote controller now shows Recent Apps window
5. Added "hide bars" event for long press MENU button on Remote Controller
6. Fixed crash bug of Updater app
7. TvSettings. Added portrait and reversed modes for rotation screen
8. Bluetooth. enable transfer all file types
9. Fixed flashing power menu
10. Added mouse mode for long press of "Recent Apps" button on RC
and other changes
Downloads: Ugoos AM3 Amlogic firmware v 0.3.0 Android 6.0.1
---
Find us: