Since we have released Android Nougat for Ugoos AM3, our users split on two teams: somebody still likes Android Marshmallow more, and some of them like brand new firmware running under Nougat 7.1.2.
So, we decided to provide updates and improvements for both versions and release OTA files in order to give ability to change Android version more easily.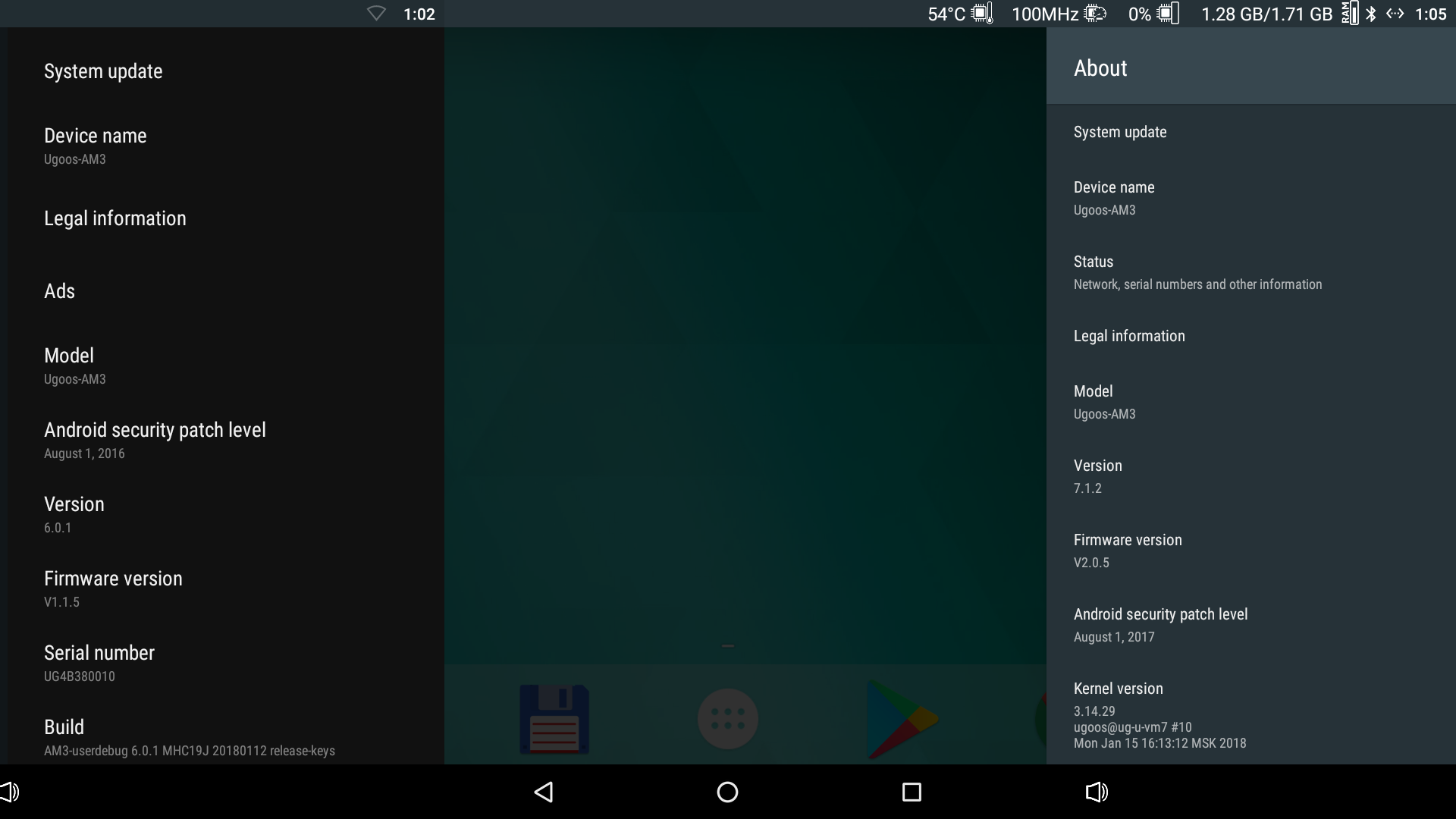 Both releases are devoted to improvements and bug fixes. But we have some interesting features you would like to know more details about.
Application for choosing action for RC buttons
We create an ability to add some more functionality while using Remote control. Now you can choose the buttons to open any installed applications. In order to use this function, you need to run "Remote Control Buttons" app in main menu.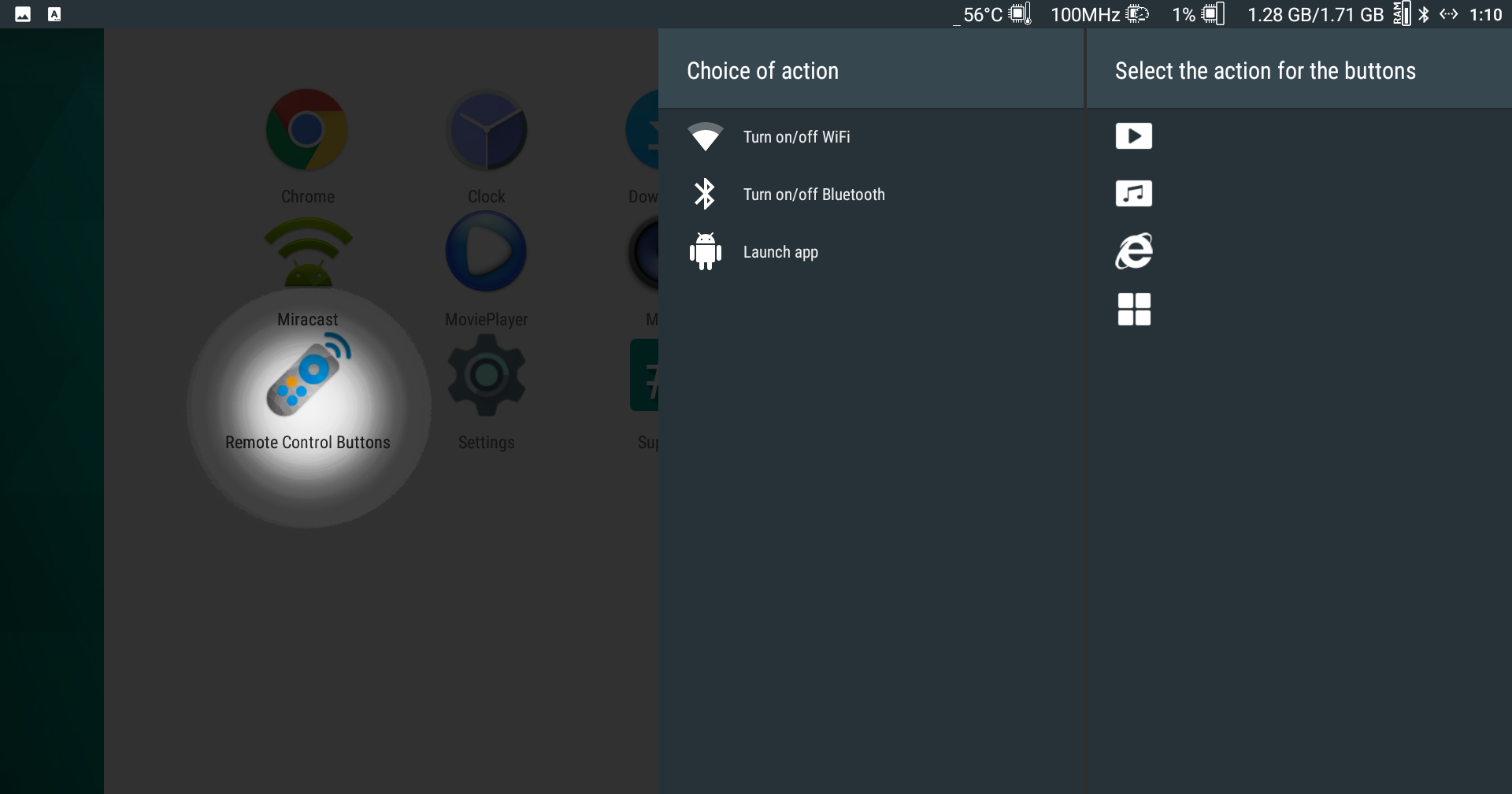 Self-adaptation switcher for Media Codec
User experience feedback helps us to find out that sometimes self-adaptation function for video playback works not so correctly so we come to a conclusion to give ability to turn it off if needed. We add switcher in Playback Settings.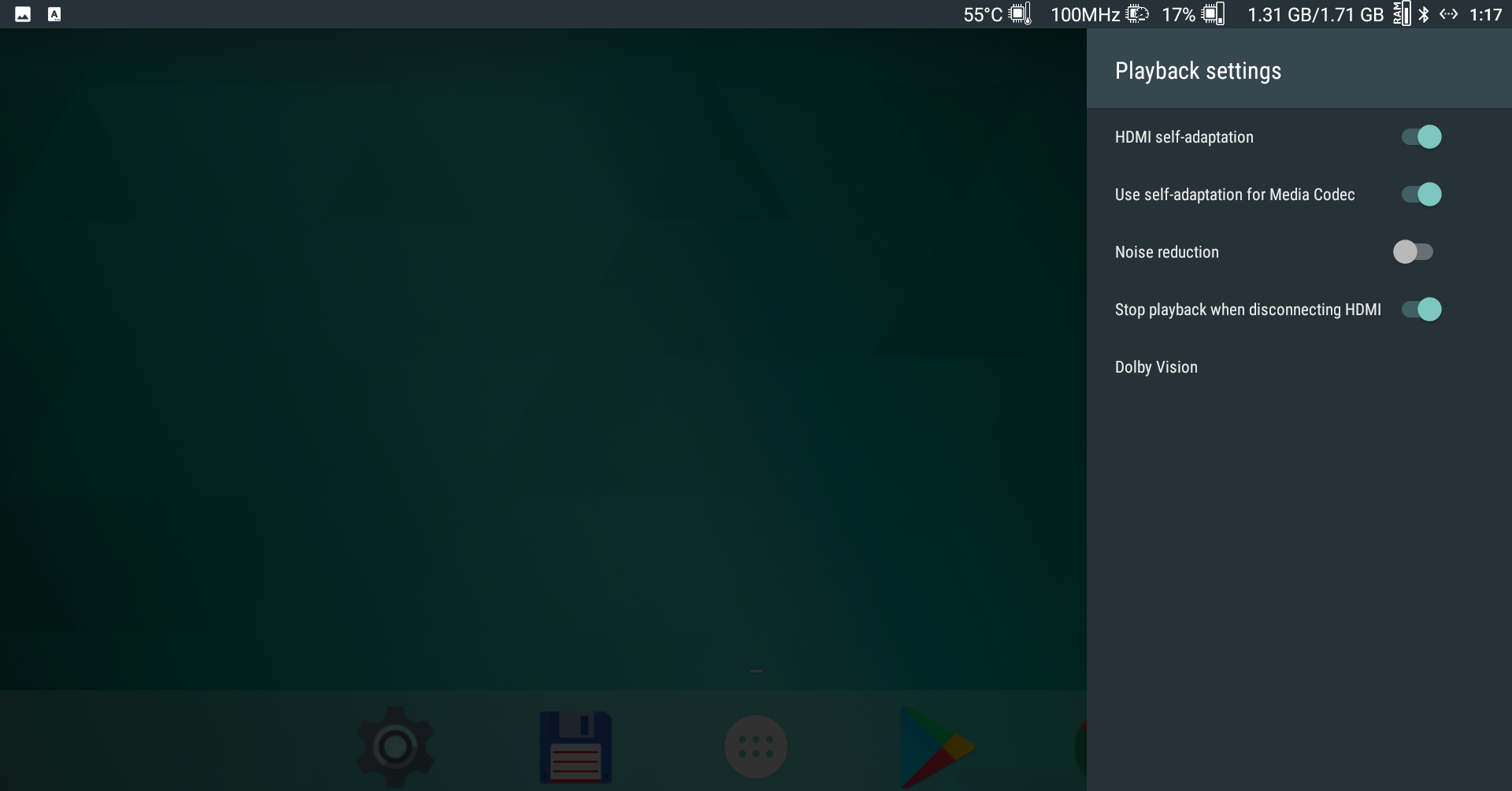 Virtual Keyboard Customization
We added ability to choose theme for Virtual Keyboard using RC. If you haven't change color theme before, you can run: Settings -> Keyboard -> Android Keyboard (AOSP) -> Appearance & Layouts -> Theme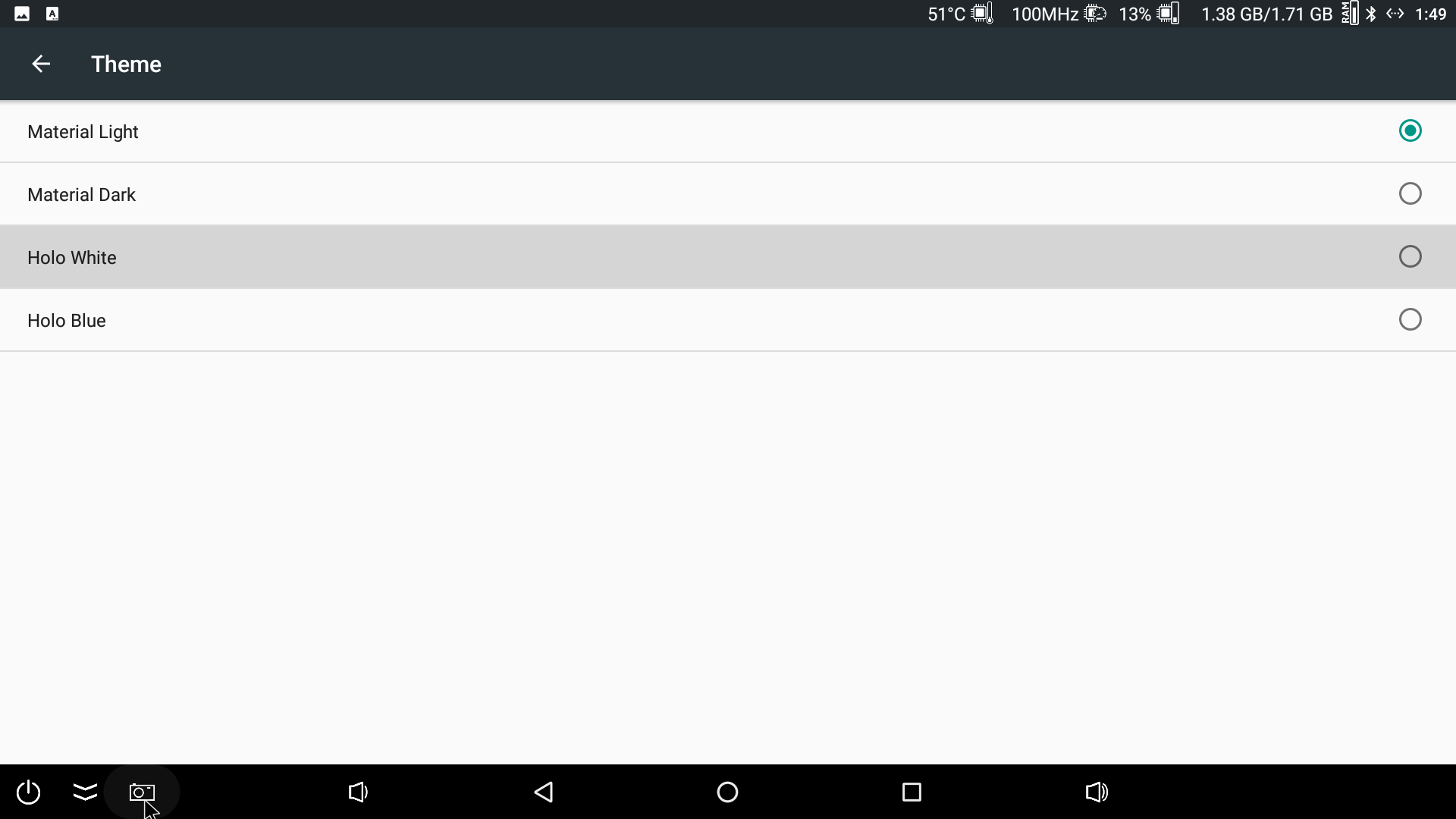 More details about released firmwares here:
Changelog 20.01.2017 V.1.1.6 Android 6.0.1
1. Added LG CEC support
2. Improved Wi-Fi work
3. Fixed bootloop when disable Google search app
4. Improved Media codec playback
5. Fixed double cursor
6. Disabled noise reduction
7. Added application for choosing action on remote control buttons
8. Fixed SuperSU bootloop, "update binaries" function
9. Fixes Kodi 17 passthough
10. Fixes "Adjust display refresh rate" function of Kodi 17
11. Added CIFS support
12. Improved samba server
13. Other changes
Changelog 18.01.2017 V.2.0.5 Android 7.1.2
1. Fixed crash in Launcher3 after change language
2. Fixed focus and scroll bugs in Settings
3. Changed Enter keycode
4. Reversed UP and DOWN events in Recent apps window
5. Fixed Xposed bug after OTA update
6. Improved work of SuperSU
7. Fixed GPU problems
8. Fixed audio volume regulator problem
9. Added ability to change themes with RC for virtual keyboard
10. Fixed analog clock of daydream setting
11. Fixed screen resolution setting crashes
12. Added HDMI self-adaptation switcher for Media Codec (Playback Settings)
13. Fixed a screen resolution bug when closing an application, such as Kodi 17+
14. Local playback improved
15. Security patches
16. Fixed black screen after AFR in MX Player
17. Added application for choosing action on remote control buttons
18. Many other improvements
Since now devices get OTA update according to its' Android version. If you want to change android version, you need to use Full OTA pack for update.
Download links:
Marshamallow firmware:
Nougat firmware:
---
Find us: