Hello guys! We are ready to show you new 2.2.0 firmware for our RK3288 brand line!
Change log (version 2.2.0) – 23 July 2015:
-NEW-
File server (samba, Settings->File server)
Android: add Google Calendar and Contacts sync
Android: add native exFAT support
-FIXES-
Android: fix fail to mount two partitions (USB storage)
Kernel: fix efuse module, cpu SN available now
Audio: Bitstream: fix no sound when plug/unplug hdmi
SystemUI: remove right to left navigation bar layout (right to left languages crash)
Keyboard: return hardware keyboard setting, add save hardware keyboard toggle, unbind hardware keyboard toggle and settings
Keyboard: hide wifi vertual keyboard in hardwre keyboards
Android: Settings->Ugoos Settings: add own wifi MAC address toggle (to have different Wifi and Ethernet MAC)
Settings: remove full erase checkbox at dualboot
Let we show you some screenshots of our new ROMs features: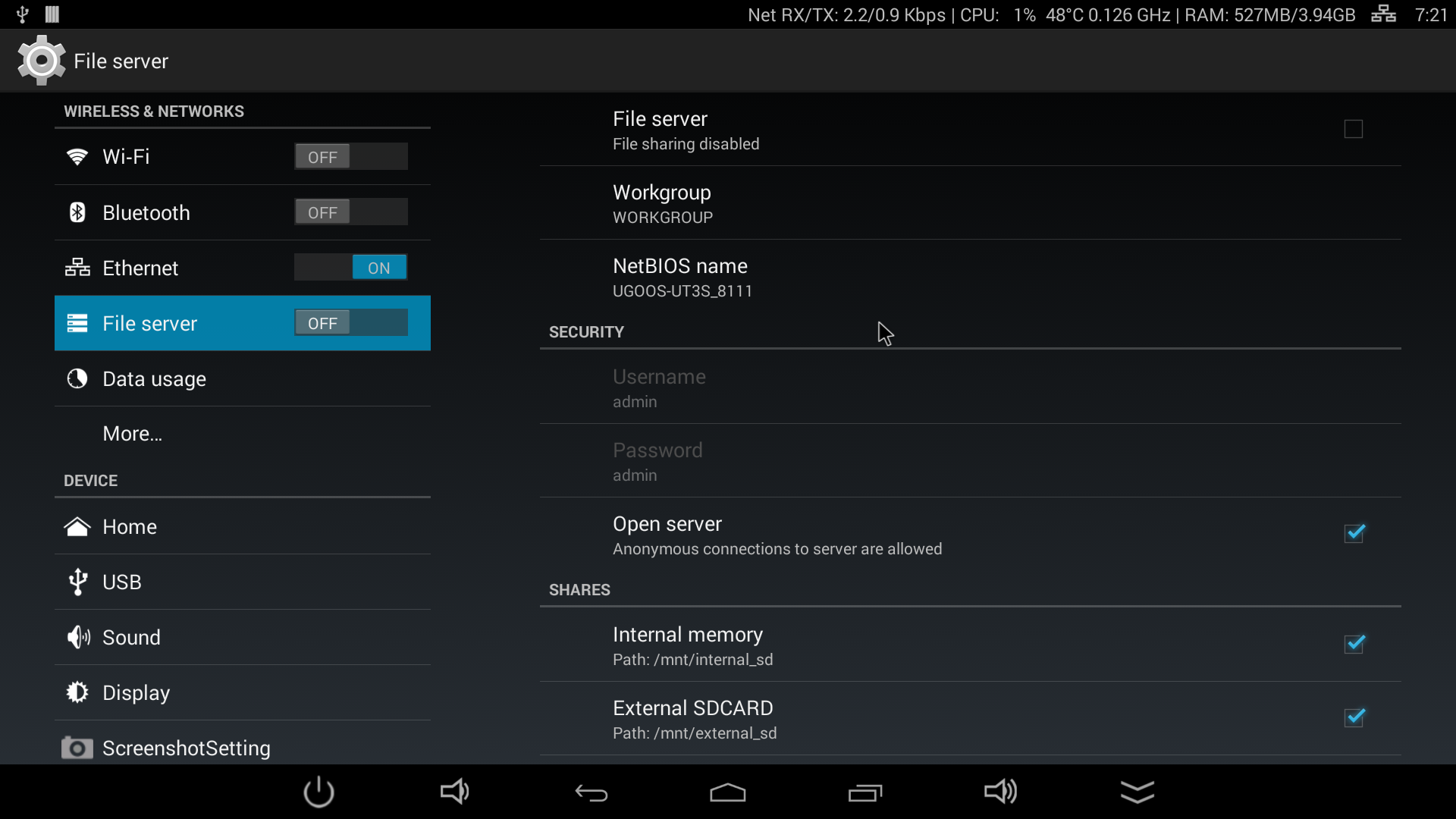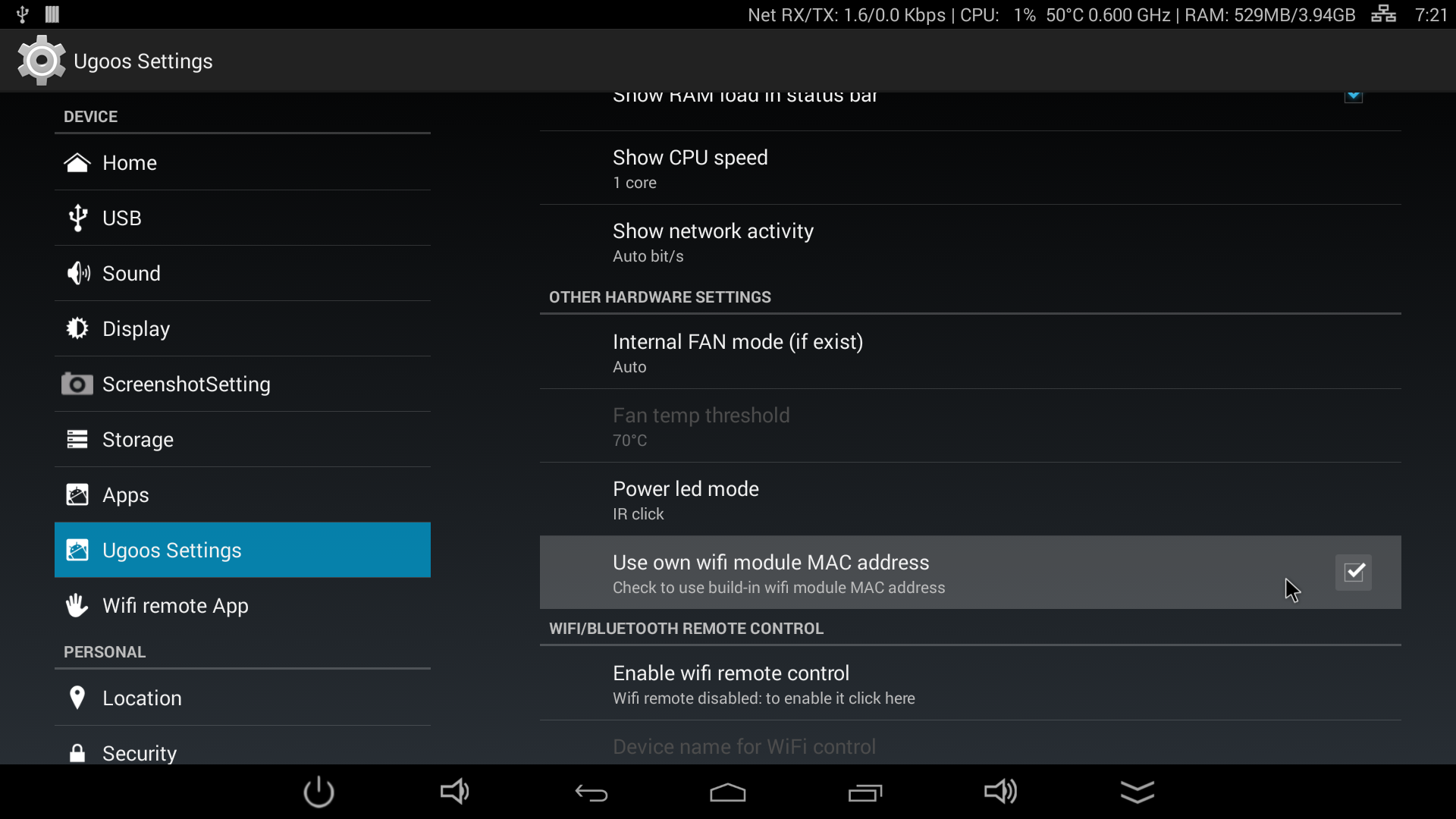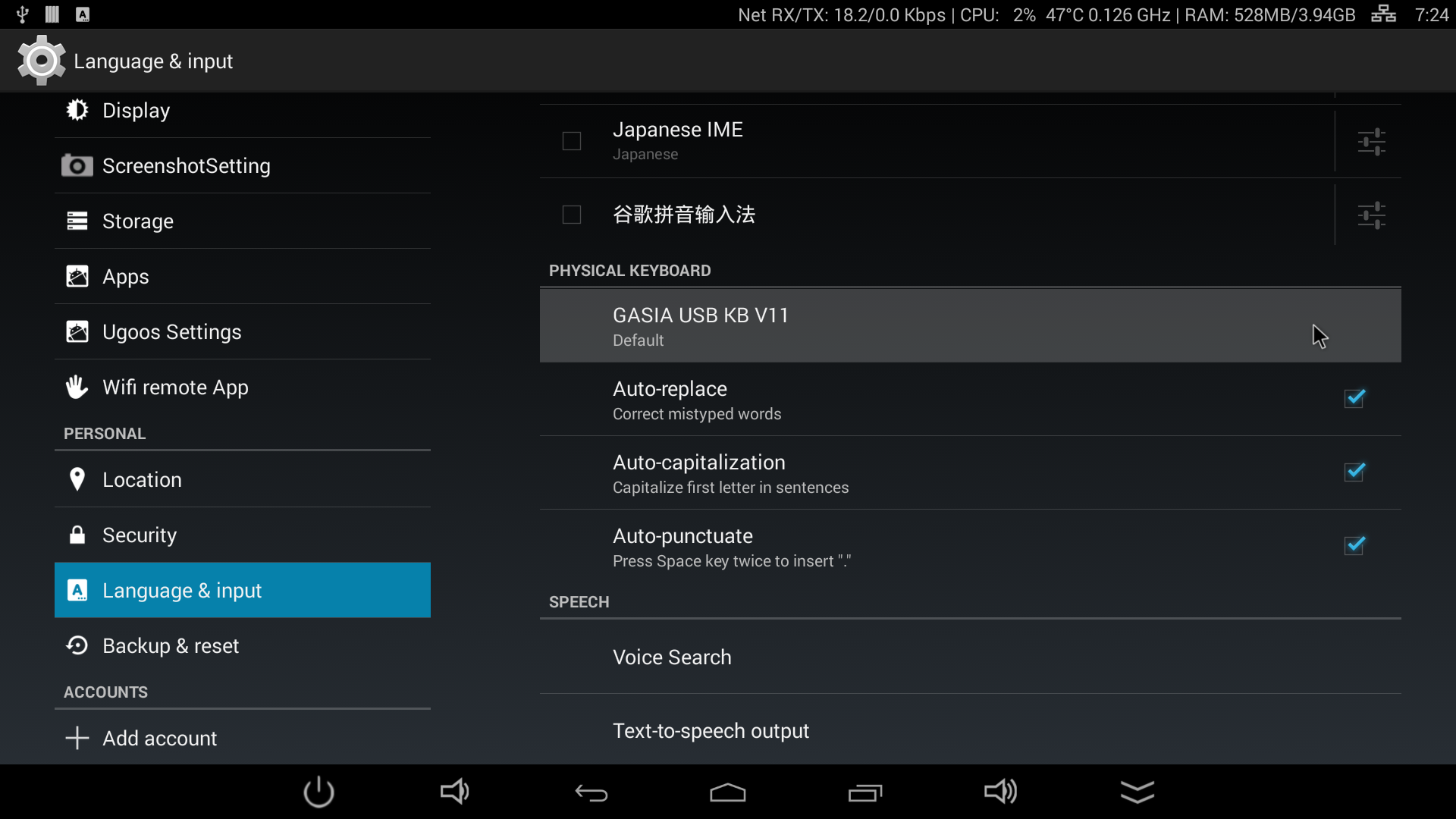 New 2.2.0 firmwares folder link (use AndroidTool for reflash, tool and instruction inside):
Please use Google Chrome browser for work with "Mega.co.nz" file hosting
HOW TO INSTALL OTA UPDATES MANUALLY:
Choose needed OTA update from firmwares folder and download it
For incremental updates you should be sure in your current firmware version number
Rename archieve to "update.zip"
Copy OTA firmware archieve to root of USB flash or SD card
Insert your USB/SD in device
Device should automatically recognize archieve and offer you to update
Enjoy
IMPORTANT:
By default data partition is 4gb. If you need choose another parameter file (second field in AndroidTool) from root folder
If you need update your device without full reflash, uncheck "parameter" and "misc". Partitions size will not de updated
Feature "Preffered install location" in ugoos settings by default in "Let system decide" and system installing some apps on SDcard
Fan: if your UT3 have internal fan it will be controlled automatically by temperature: now set 70C to fan on, 65 to fan off. In ugoos settings you may change fan mode
Root: by default Android not rooted. If you need it, install Root in ugoos settings: just su binary or binary with SuperSU app
We really appreciate your help with suggestions and feeback guys! Please feel free write it to us. Together we can make best firmwares and support in our market!
Find us: